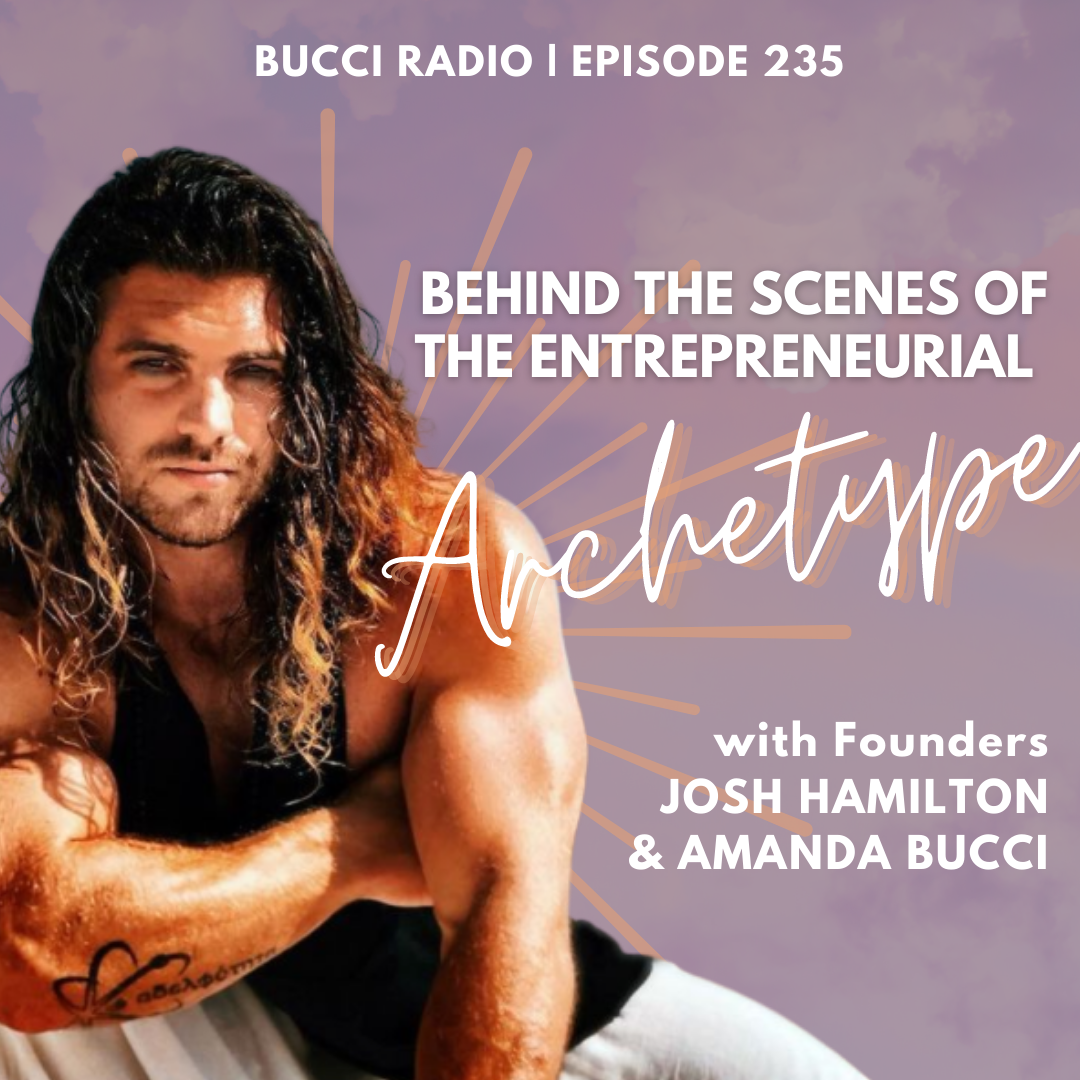 Episode 235: Behind the Scenes of the Entrepreneurial Archetype with Co-Founder Josh Hamilton
Welcome to this new episode of Bucci Radio!
Oftentimes, entrepreneurs get stuck doing things they think they SHOULD be doing, when in reality, success as an entrepreneur comes from actually understanding your inner self. When you're confronted with thousands of other people doing something similar to you on the daily, it's imperative to develop a strong sense of self and make decisions based on what's the most aligned for you; rather than what's trending.
Today's guest is Josh Hamilton, my co-founder and business partner for The Entrepreneurial Archetype Brand. Josh is an Entrepreneur archetype; meaning he's a behind the scenes, a wizard of all things strategy and vision, and a wonderful compliment to my creator-coach type. Josh has been a high-level business consultant for years, having worked with and scaled numerous companies to 7-figures.
Today's episode is a behind-the-scenes conversation with the Founders of the Entrepreneurial Archetype, and we discuss:
What's coming in the future of the Entrepreneurial Archetypes
Why the Archetypes are the next Enneagram

Josh and Amanda coming together as co-founders and business partners

Behind the scenes mapping out the business

Struggles and challenges of building a massive vision
Our Partners:

Discover your personality-based business strategies by taking the Entrepreneurial Archetype Quiz! Business has never been easier or more fun than when you're aligned and clear.
Want the easiest and most efficient course-building platform on the market? Get Your 28-Day Free Trial for my fav; Kajabi!
It's NEVER been easier to get legally legit than with these plug-and-play contracts for digital entrepreneurs. Grab Yours Now!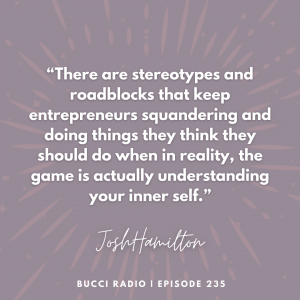 MOMENTS
[10:02] Josh gives cliff notes of his entrepreneurial journey pre creating the Archetype business.

[20:51] Josh describes a time when he took a break and re-set his goals

[27:00] Josh and Amanda discuss meeting each other and discussing their Archetypes

[35:31] Josh not being okay with the Entrepreneur Archetype idea not becoming a "thing"

[39:51] Josh explains his thought process behind mapping out the business

[45:27] Energetics of building a business

[01:03] Difference between a business and a community