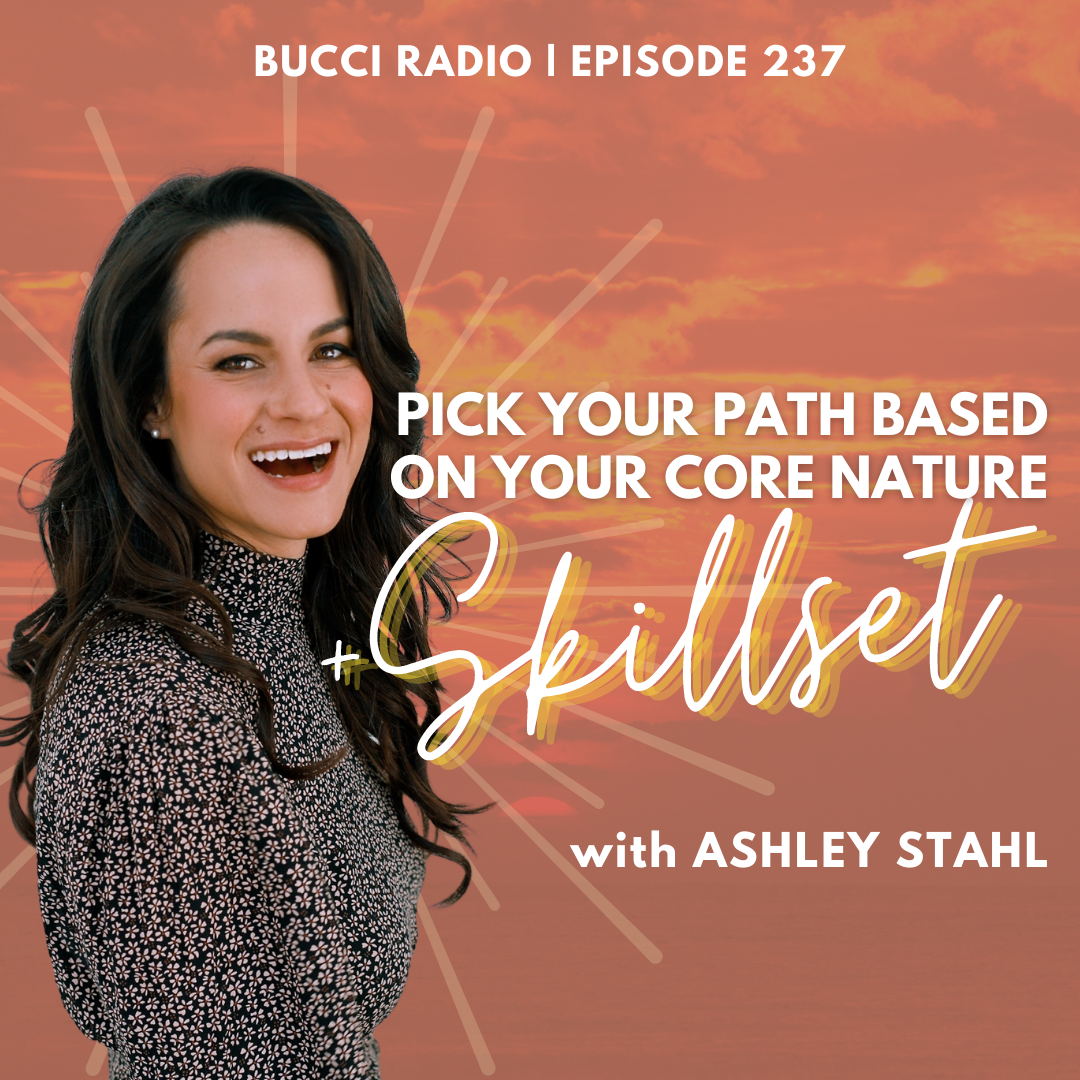 Episode 237: Pick Your Path Based on Your Core Nature & Skillset
Welcome to this new episode of Bucci Radio!
Can you get paid to be you? The foundation of your career path is figuring out how to harness what makes you feel most energized–but people don't figure that out on the first try.
So why does society lead us to believe we need to know this information immediately?
Just like dating: your career path or business journey will require plenty of trial and error until you land into "your thing," and even then–it's completely natural to change.
Today's guest is my best friend–Career and Clarity Coach, Ashley Stahl.
Ashley has been my best friend for the last few years, and I am SO excited to have observed her over the last two years writing her book that encompasses her methods that have helped THOUSANDS of people find the career they love–something most of humanity struggles with.
Her unique expertise, story-telling prowess, and uncanny ability to make literally anyone laugh and feel comfortable being themselves will light you up listening to this episode!
In her new book, YouTurn: Get Unstuck, Discover Your Direction, Design Your Dream Career Ashley has a book coming out with strategic and actionable steps on finding career clarity and how to make sure you're setting yourself up for a business model you are in alignment with based on who you are as a person.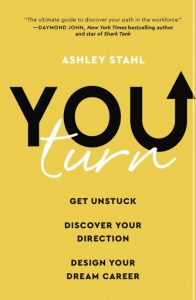 In this episode of Bucci Radio, we dive into:
 how to identify your

core skillset

and

core nature

the connection between

success

and

worthiness

being okay with trial and error

Life cycles to be in acceptance with

and the

10 core skill set umbrellas
The advice in this book is original: no where you've ever heard it before.
If you feel disconnected from your purpose, unclear on your direction, or lackluster in the drudgery of your day to day…
Allow Ashley to help you make a You Turn and come home to yourself.
If you buy the YouTurn book, know that you have 2 days to upload a screenshot of your receipt here and claim access to 25 hours of FREE video trainings from entrepreneurs (Gina DeVee, Niyc Pidgeon, Libby Crow, Jason Goldberg, and ME! Amanda Bucci) on how to start a side hustle, upgrade your money mindset, step into more joy, and build a life of purpose…
…completely for free, just because you purchased the YouTurn book.
Find Ashey on her website at www.ashleystahl.com, @ashleystahl on Instagram