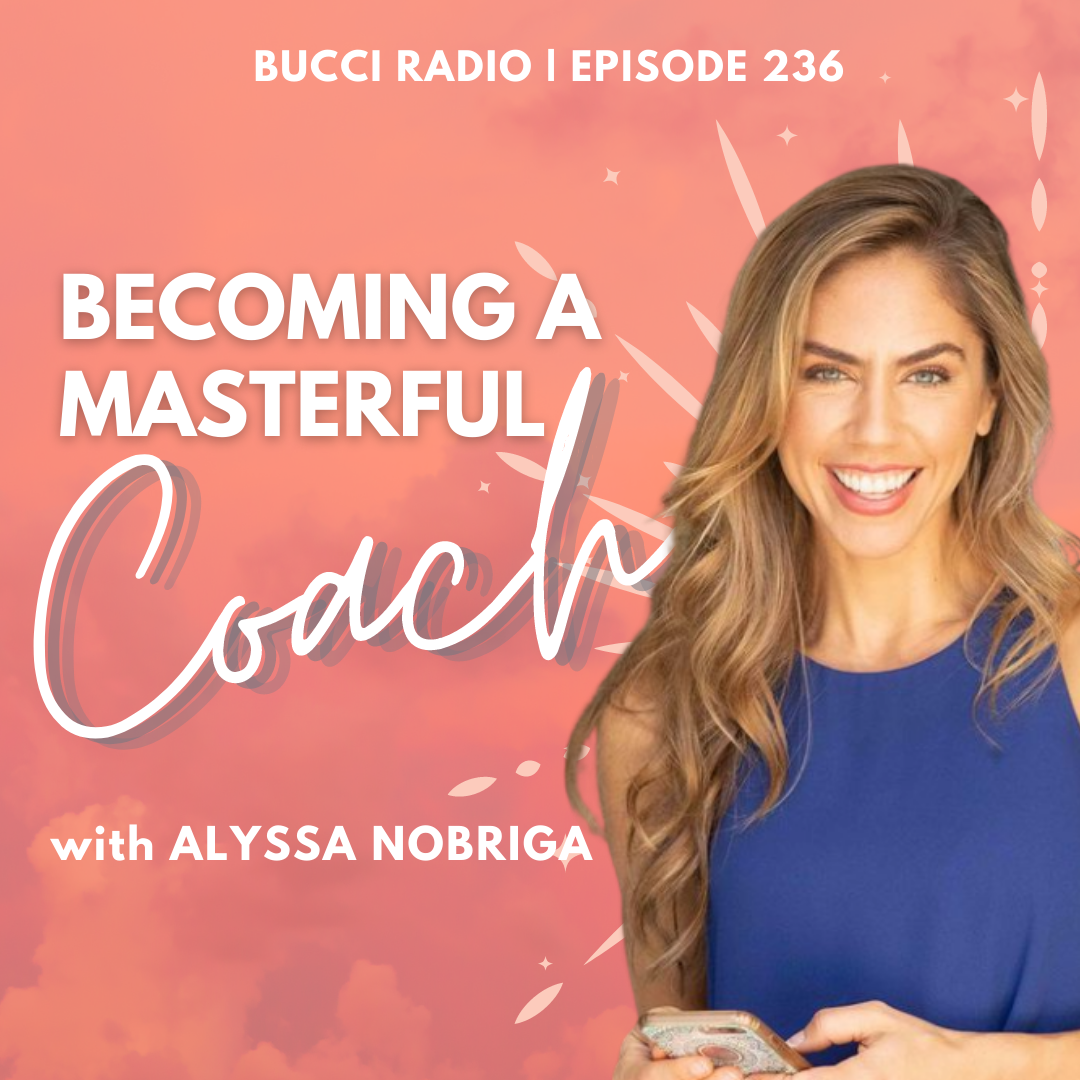 Episode 236: Becoming a Masterful Coach with Alyssa Nobriga
Welcome to this new episode of Bucci Radio!
The Coaching Industry is calling forward it's coaches into new levels of leadership. In this space, we get to really become Masterful Coaches who lead from the heart, moving with flow, and tapping into alignment. No more hustling our way to our goals, disconnected from our hearts, hurting our bodies + our relationships in the process. 
Today's guest Alyssa Nobriga; a Master Coach, Clinical Somatic Psychotherapist, and 7-Figure Business Coach. Alyssa is the quintessential Coach Archetype and has dedicated her entire career to creating masterful coaching curriculums and supporting people in working through process and transforming at a core level. 
In today's episode, Alyssa shares with us her own 5-Step Method for becoming a Masterful Coach. We cover:
The current state of the coaching industry

Embodying a new way of being

Authentic coaching and confidence

Attracting vs. creating

Transformational coaching

A breakdown of The Institute for Coaching Mastery Certification Program
And guess what!
You can officially enroll into Alyssa's new program: The Institute for Coaching Mastery Certification Program.
You'll receive 300 Hours of Master Coach and Business training in Transformational Mastery byapplying the tools of how to facilitate transformation first in your own life, and receiving coaching weekly, while learning to masterfully coach others, practicing with your peers.
Head to https://www.alyssanobriga.com/bucci to apply for January 2021!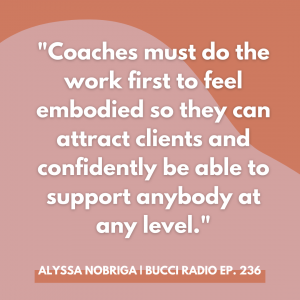 MOMENTS
[9:30] Upleveling the coaching industry

[10:45] Alyssa talks about her own transformation in the coaching space

[13:29] Amanda asks Alyssa what the core underlying theme in becoming a coach

[16:18] Alyssa describes what she sees in the coaching industry now

[23:26] When to niche and when to not

[30:31] Alyssa breaks down some of the phases of her program