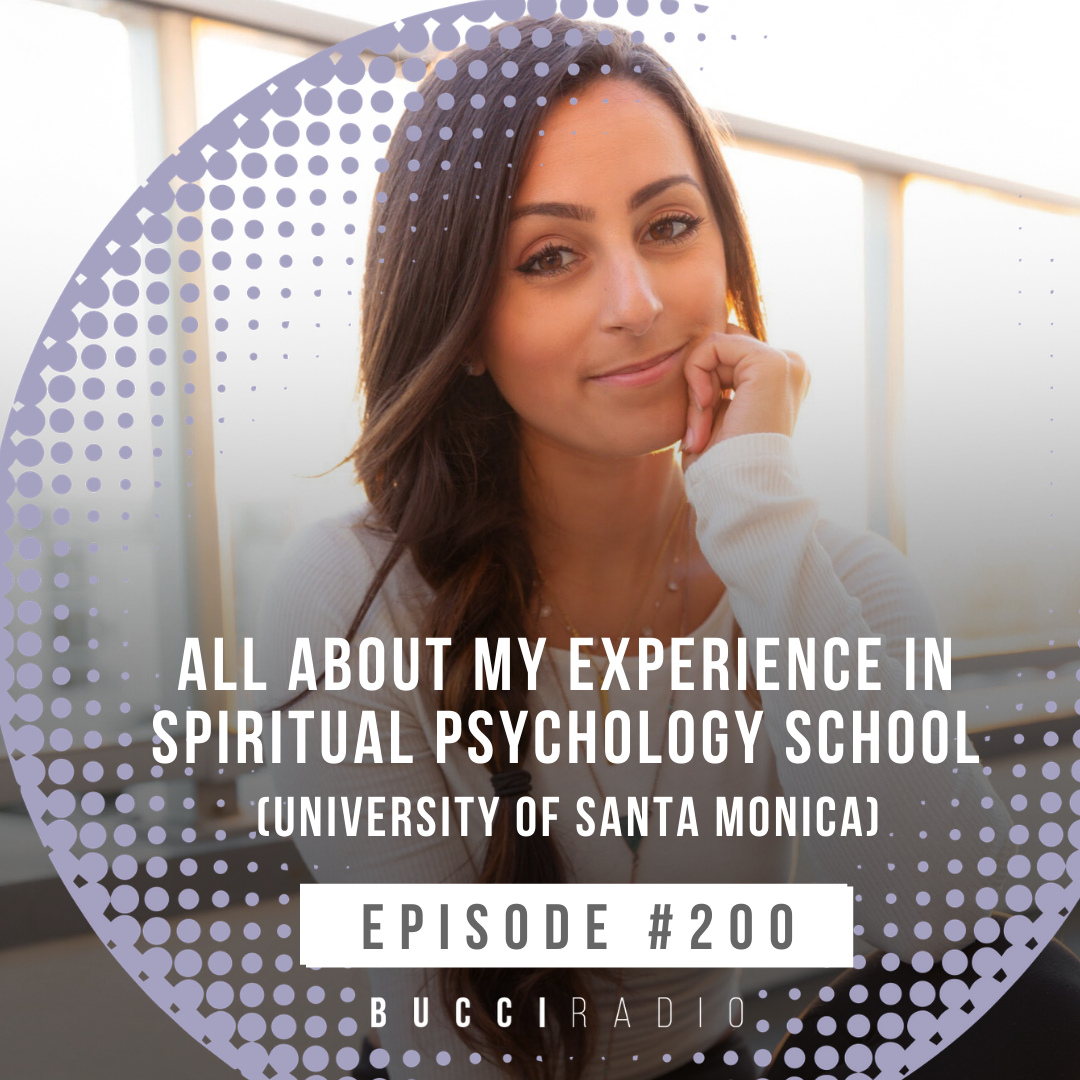 Episode 200: All About My Experience in Spiritual Psychology School (University of Santa Monica)
Welcome to this episode of Bucci Radio!
We are souls having a human experience. As spiritual beings, our primary goal is not to change life on this earth, rather to provide us an experience to transform ourselves and awaken. The soul's purpose is to be realized, recognized, and witnessed and to become more aware of the consciousness of the human in which it lives inside. This is the context of Spiritual Psychology,
If you've been following me, you know I've been in the University of Santa Monica Spiritual Psychology program, which I just finished back in November. In today's episode, I'm going to break down the program, what it is, and my experiences and takeaways from it. I can't wait to share this with you, and continue to share more of this type of content this year.
REFERENCES:
https://www.universityofsantamonica.edu/why-usm/spiritual-psychology/
Loyalty to Your Soul book: https://www.amazon.com/Loyalty-Your-Soul-Spiritual-Psychology/dp/1401927289
Apply to the Flourish & Conquer Mastermind at: www.amandabucci.com/mastermind
Look out for my quiz in 2020, to help you learn more about your core-business type—the thing that is likely driving all of your decisions.
Find out the details of the episode by listening to the full Bucci Radio episode on Spotify,  iTunes, Google Play
<iframe style="border: none" src="//html5-player.libsyn.com/embed/episode/id/12508892/height/90/theme/custom/thumbnail/yes/direction/backward/render-playlist/no/custom-color/c3b3c8/" height="90″ width="100%" scrolling="no" allowfullscreen webkitallowfullscreen mozallowfullscreen oallowfullscreen msallowfullscreen></iframe>