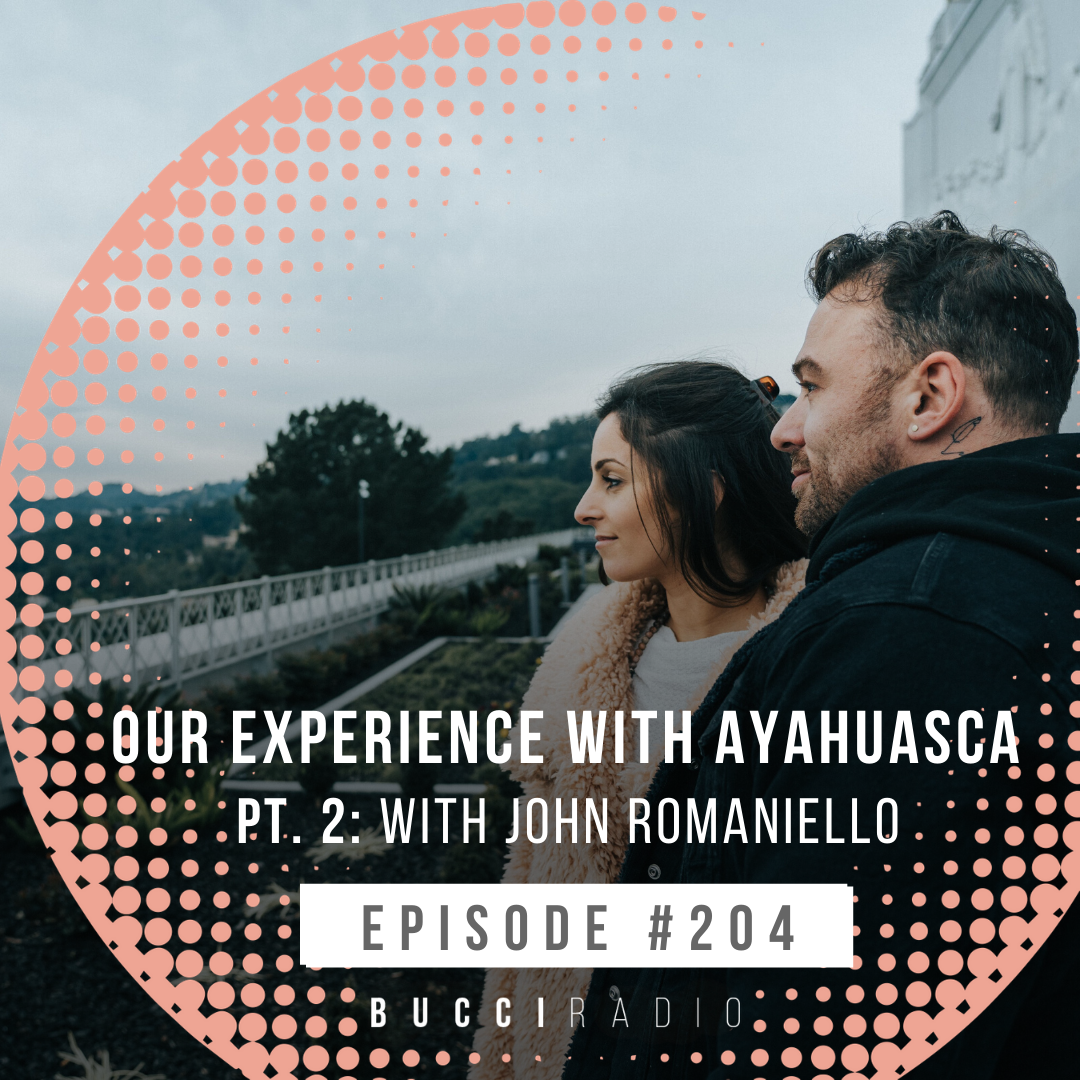 Episode 204: Our Experience with Ayahuasca Pt. 2: with John Romaniello
Welcome to this episode of Bucci Radio!
In Part 2 of our Ayahuasca experience, we discuss more in-depth on the process of Soltara and the ceremonies itself, our individual experiences during the ceremonies, and what we took away from this experience afterwards.
Disclaimer:  There is a difference between casual and cavalier substance use. Substances can be used safely within guidelines. Cavalier means no regard for safety or consequences. Neither of us are cavalier with anything we do, but most especially with substances that can be dangerous when taken in the wrong context. Summary: even in casual usage, don't be cavalier.
IMPORTANT MOMENTS:
10:00- How Soltara assess your Ayahuasca experience
12:00- How Amanda and John reacted to the experience itself on each ceremony night
30:00- Sitting into the discomfort of the experience
38:00- The results after the ceremonies for both Amanda and John
Find out the details of the episode by listening to the full Bucci Radio episode on Spotify,  iTunes, Google Play