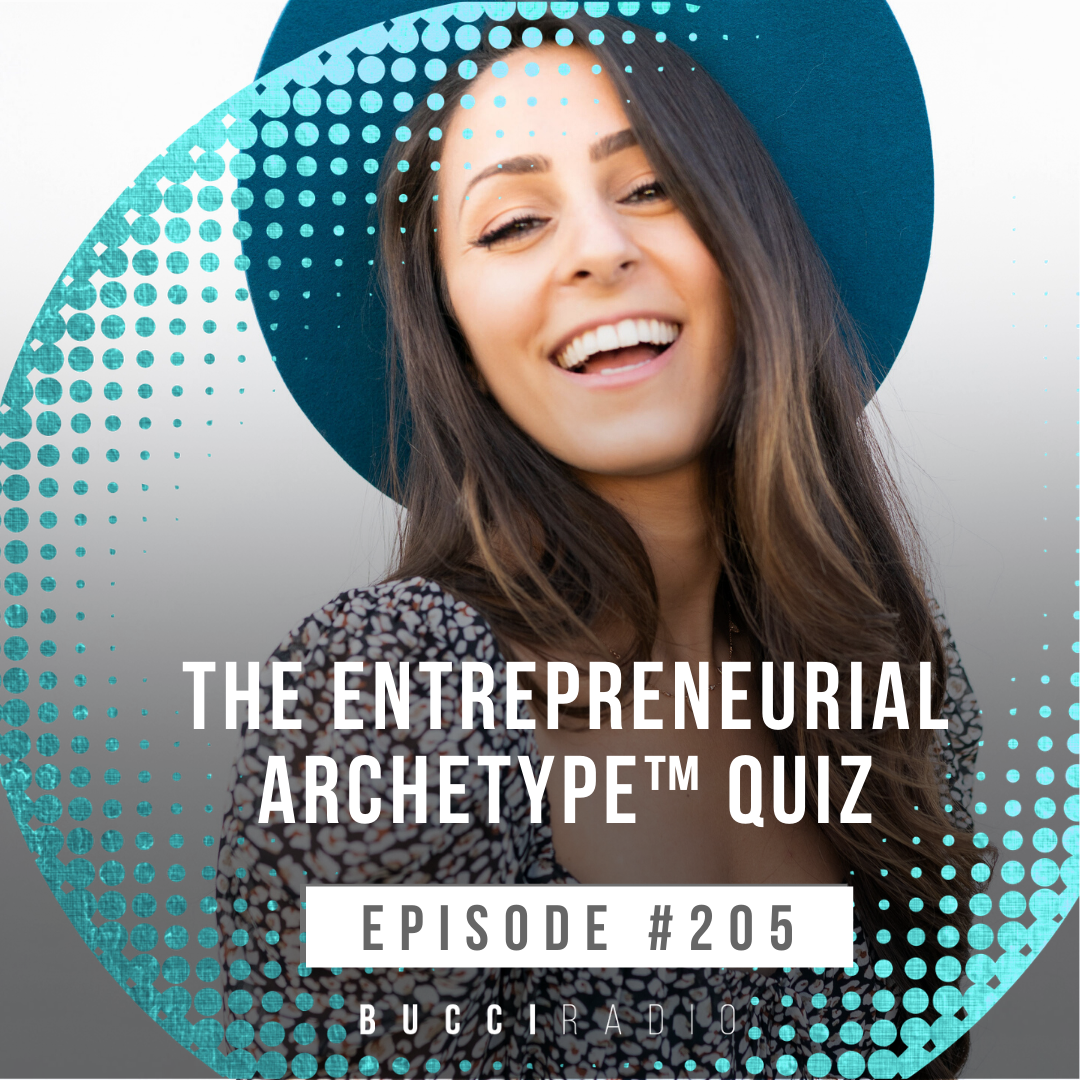 Episode 205: The Entrepreneurial Archetype™ Quiz
Welcome to this episode of Bucci Radio!
Have you ever been really good at something but felt unfulfilled and out of alignment doing it? What do you find yourself wanting to spend most of your time doing? Do you notice what you're doing when you feel in an easy stride of abundance and ease?
I have been working long and hard on an incredible project called the Entrepreneurial Archetype Quiz™. This quiz will help you discover your unique archetype that will inform every single one of your business and social media decisions from here on out. You can create more success and fulfillment from your work, starting with this quiz.
In this episode I discuss why knowing and learning your Archetype is important, and how you can utilize the results to leverage your own strengths and unique template in your business to continuously become your most aligned self.
TAKE THE QUIZ: Entrepreneurial Archetype Quiz
Important Moments:
Amanda tells a story of her journey from 2014 to now [5:18]
Amanda on the moment she felt the least fulfilled and knew she needed to make a shift [12:20]
How it feels to get good at being an entrepreneur and but still have it feel "hard" [13:57]
Amanda on coming back to her core essence [16:59]
What exactly is the Entrepreneurial Archetype quiz and what will it help you determine? [21:00]
Amanda runs through descriptions and examples of each Archetype [23:00]
Amanda discusses how to use your core Archetype to your advantage [31:00]
Quotes
"We can get so overwhelmed by seeing other people do things and we think we have to do them. It feels like the obvious next step and feels like we're lacking. When in reality, when we just go inside of ourselves and listen and tune in to what's actually happening already, our souls are giving us the information we need."
"There's a million ways to make a million dollars and the only one that's going to work for you is the one that makes the most sense for you."
Find out the details of the episode by listening to the full Bucci Radio episode on Spotify,  iTunes, Google Play