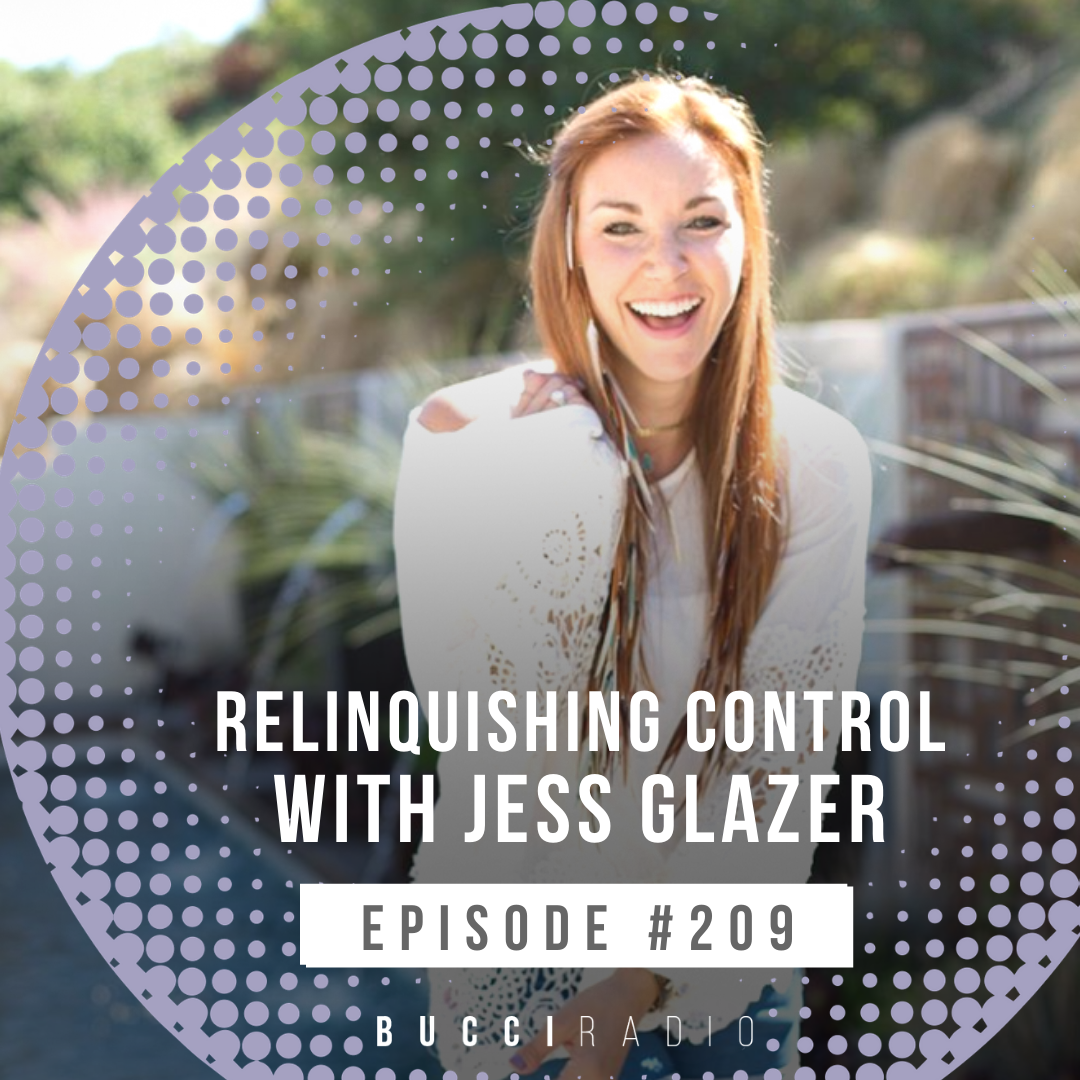 Episode 209: Relinquishing Control with Jess Glazer
Welcome to this episode of Bucci Radio!
We are all multi-dimensional humans who have many skills, talents, and things that make up our journey to where we are today. Today's guest is Jess Glazer, and she's truly one of the most grounded, intelligent, and integrated coaches I know.
Jess went from making 60k as a teacher to now on track to having her first million-dollar year. She's been a purse designer, fashion school student, and celebrity trainer and one of my Mastermind clients and currently 1:1 clients. Jess is a business coach that helps people start, grow, and scale their online business with her program, EmpowerU.
In today's episode we discuss the power of having many skills and talents, the importance of networking and meeting people in real life, navigating comparison to others in your industry, worthiness, and relinquishing control in your business and life.
Find Jess on Instagram @jess.glazer
IMPORTANT MOMENTS
Jess dives into her story and how she got to where she is today [4:00]
Jess discusses a moment when she felt she was in a box and had to make a change [12:21]
The beginnings of Jess's online business and Fit Trips [14:41]
Amanda and Jess go over how your business can have a quick trajectory and the power of meeting people IRL [17:08]
Jess talks about her journey from fitness to business  [22:38]
Amanda asks Jess how all the pieces of her story play a role in what she does now [24:20]
Amanda asks Jess the one quality that is her greatest weakness [27:30]
Jess and Amanda work through over doing the "doing" and burnout [31:00]
Worthiness and getting to your next level [34:54]
Jess and Amanda discuss navigating comparisons and staying in your own lane and giving up control [38:24]
Jess tell us what  things she's focusing on this year [40:21]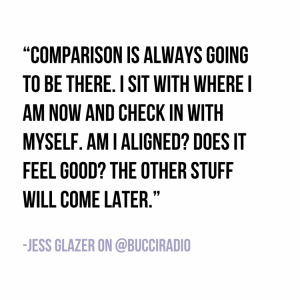 Find out the details of the episode by listening to the full Bucci Radio episode on Spotify,  iTunes, Google Play