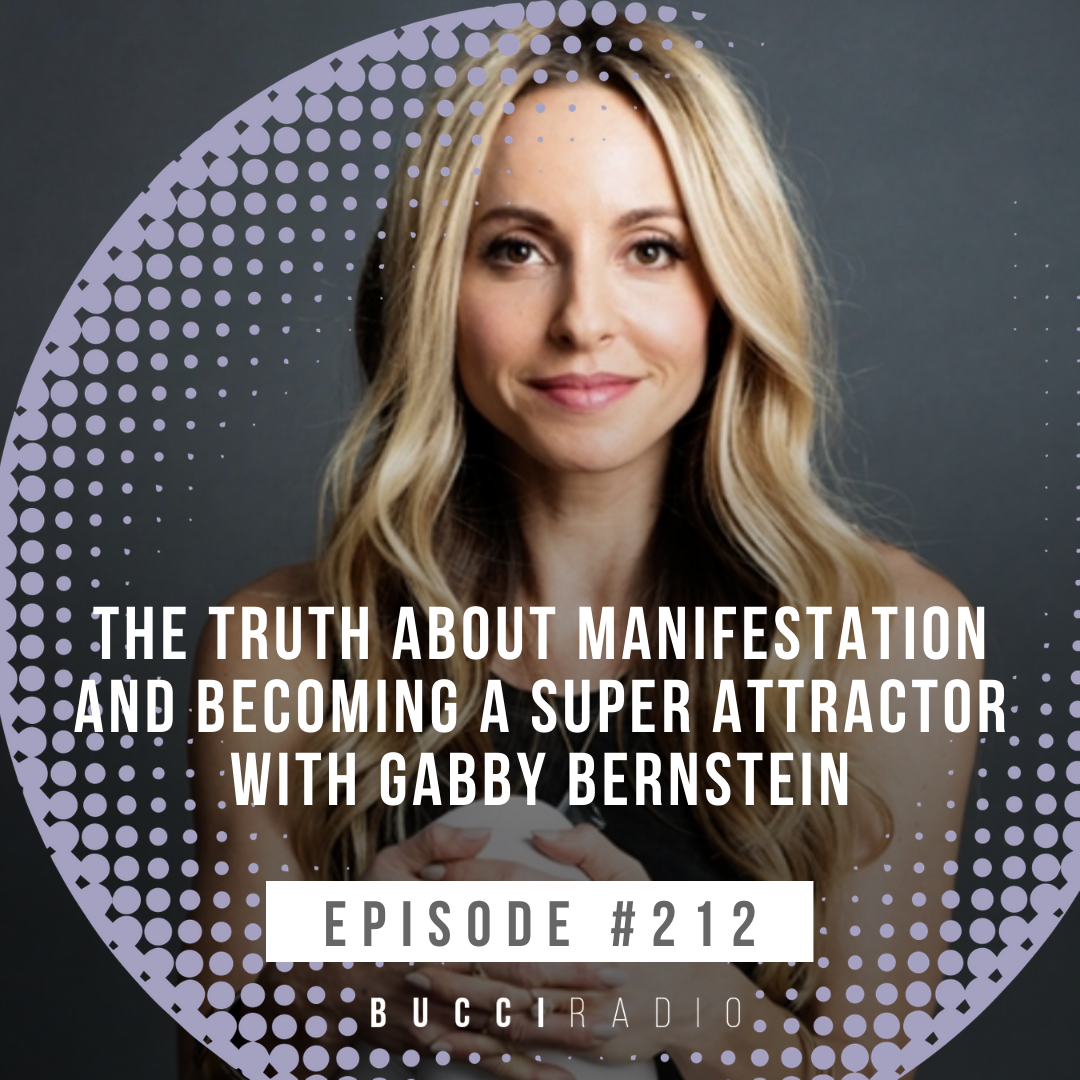 Episode 212: The Truth About Manifestation and Becoming a Super Attractor with Gabby Bernstein
Welcome to this episode of Bucci Radio!
What would happen if you could manifest a life beyond your wildest dreams? What belief systems are you holding onto that are creating misalignment in your life? How much are you trying to control outcomes versus trusting in the universe?
I am so stoked to bring you today's guest, Gabby Bernstein. Gaby is a best-selling author and has been a spiritual teacher since she was a teenager. She's a true example of living through spiritual design and following what has brought her the most joy along the way.
On today's episode, we discuss Gabby's new book "Super Attractor: Methods for Manifesting a Life beyond Your Wildest Dreams", how to let go of control, how to create more of what you want, doing less and attracting more, feelings of worthiness and comparison, emotional scales, and the Spiritual Alignment Action method.
Get Super Attractor on Amazon or visit www.gabbybernstein.com
IMPORTANT MOMENTS
[3:15] Gaby talks about her rock bottom experience and her personal spiritual journey
[6:00] Gaby talks about the meaning of a wild turkey???
[8:40] Amanda and Gabby talk about detaching from outcomes and trusting the universe
[12:46] Gabby shares the emotional scale model and how to utilize it to create more of what you want to manifest.
[15:04] Amanda and Gabby discuss trying to control an outcome, doing less and attracting more, and the spiritually aligned action method.
[19:23] Gabby's perspective on social media, comparison, and worthiness
[23:21] Gabby and Amanda talk about how to recognize your worth
[26:46] Gabby tells us how we can overcome being hung up on outcomes
[28:00] Gabby references a time she felt out of alignment in her own life
[36:14] Amanda asks Gabby how her perception of the coaching space has changed and where people can shift their focus.
[40:27] Gabby tells us her main message on attraction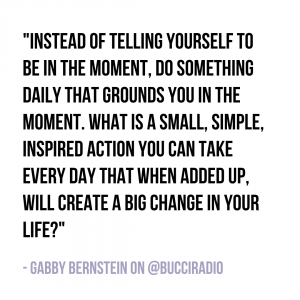 Find out the details of the episode by listening to the full Bucci Radio episode on Spotify,  iTunes, Google Play