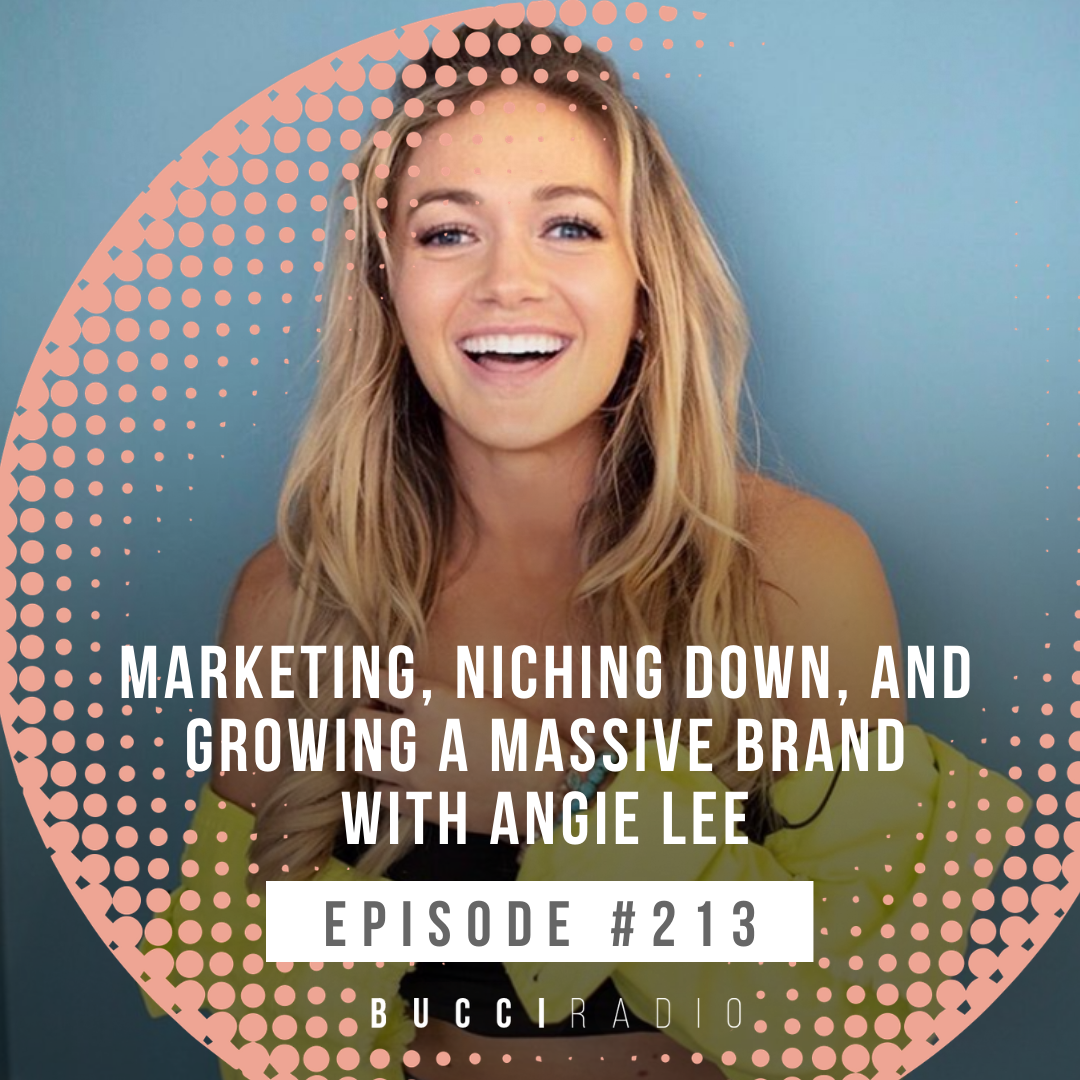 Episode 213: Marketing, Niching Down, and Growing a Massive Brand with Angie Lee
Welcome to this episode of Bucci Radio!
Amanda Bucci and Angie Lee…back together again! Angie is one of my best friends and an epic marketer, podcast host, and event host who has grown a massive brand by being silly and mastering the art of organic marketing. Join us as a fly on the wall, overhearing a catch-up convo between two friends who happen to have some epic marketing and business advice. Sometimes people are not willing to try something because of the fear of looking stupid, or failing. What would happen if you just jumped in and tried it all? There are no overnight successes.
Today's guest is an expert at jumping in headfirst and making her own way. If you don't know Angie Lee, she's one of my good friends and podcaster, speaker, author, and marketing ninja, and creator of Pays to Be Brave.
In today's episode, we discuss trying all the things, how the internet has created opportunities for us, taking a stance, seasons in business and perfecting a craft, growing an audience vs. growing a business, our journeys to where we are today, and our core motivators.
IMPORTANT MOMENTS
[4:18] Angie and Amanda discuss trying all the new things and jumping in headfirst, and what the internet has done to create opportunities for us.
[10:00] A & A discuss pivoting and taking a stance on something.
[15:30] Amanda and Angie discuss different archetypes, and Angie gives advice on how to run multiple businesses.
[17:43] Discussing seasons in business and spending your time perfecting something.
[22:00] Growing an audience vs. growing a business
[26:30] Amanda asks Angie the core motivator for PTBB
[30:00] Amanda discusses her start with fitness and Youtube
[38:12] Amanda explains her Archetype Quiz and the four different Entrepreneurial Archetype
[48:00] Creating content that's not about you, but about your audience.
[54:15] Amanda and Angie discuss finding a niche and the art of a personal brand.
[57:17] Amanda asks Angie how to bridge the marketing gap between yourself and your clients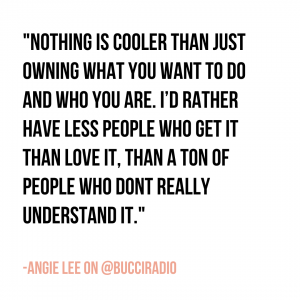 Find out the details of the episode by listening to the full Bucci Radio episode on Spotify,  iTunes, Google Play