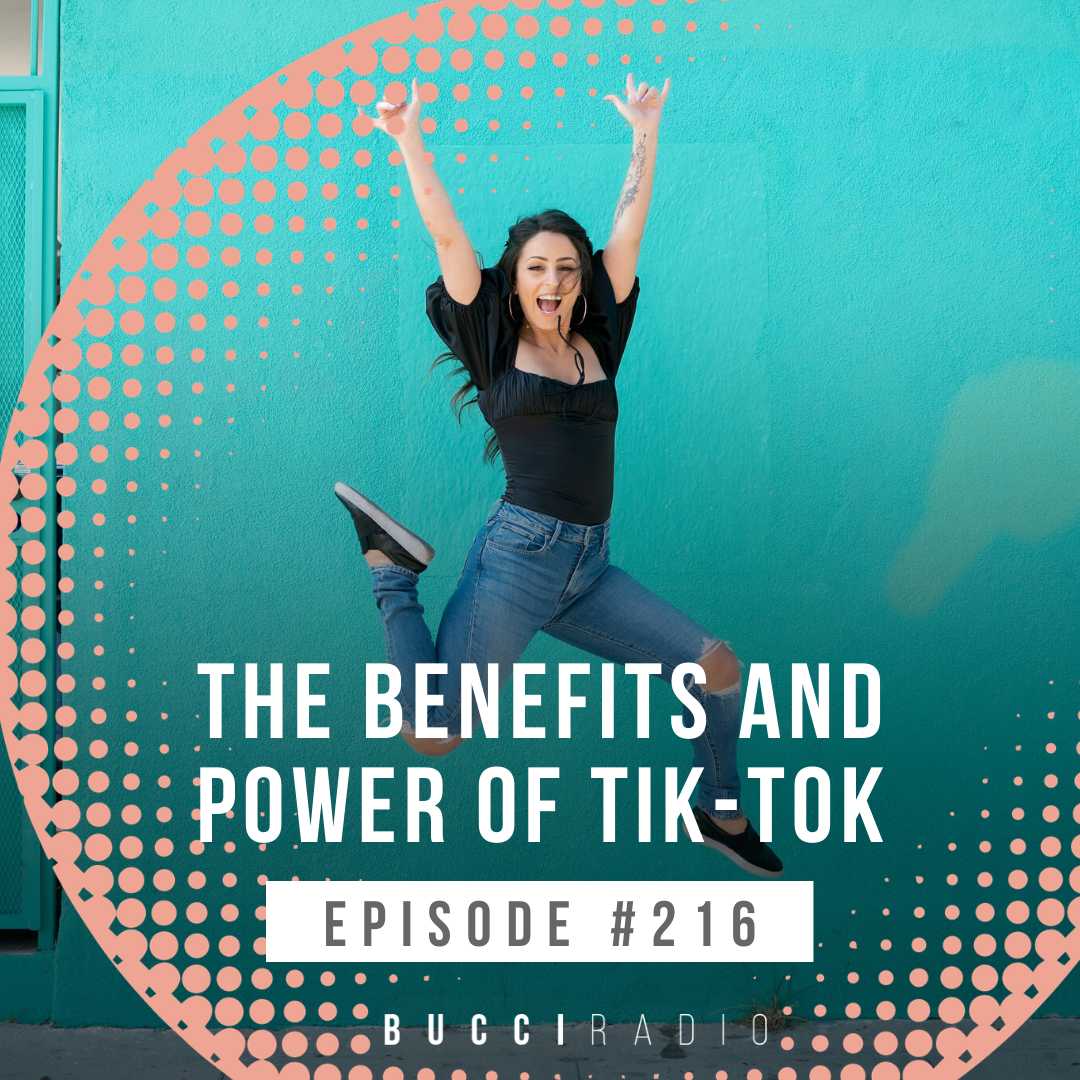 Episode 216: The Benefits and Power of Tik-Tok
Welcome to this SOLO episode of Bucci Radio!
Been wondering whether or not to hop on the TikTok bandwagon? Concerned about getting looped into the scroll-hole for an hour or more? Not sure how to use it, or if you can find real customers on there?
Well today–we're diving into to All Things TikTok.Today, we're here to talk about Tik-Tok. Once I got through my own resistance to joining and becoming a TikTok creator, my creativity and observational eye got to work and I'm bringing my best insights on the Power of TikTok to you in this episode!
In today's episode we cover TikTok as a platform, why I decided to get on TikTok , ways to make TikTok work for you, having attachments to platforms you're already used to, resistance to using a new platform, and why using new platforms and having experiential knowledge is important as a content creator.
IMPORTANT MOMENTS
[3:00] Amanda discusses how she was experiencing a drain in energy prior to quarantine
[4:45] Amanda explains her process of deciding to do tik-tok
[7:00] A few ways to make tik-tok work for you
[10:23] Why we have resistance to using a new platform
[15:40] How the tik-tok algorithm works and how to use it
[17:46] Amanda talks about why tik-tok could be essential if you're trying to pivot your business
[21:58] Amanda goes through some benefits of a getting on a new platform
[25:00] Amanda describes her first viral video and how she did it
[28:17] Amanda's thoughts on Tik-Tok and she likes it
Find out the details of the episode by listening to the full Bucci Radio episode on Spotify,  iTunes, Google Play