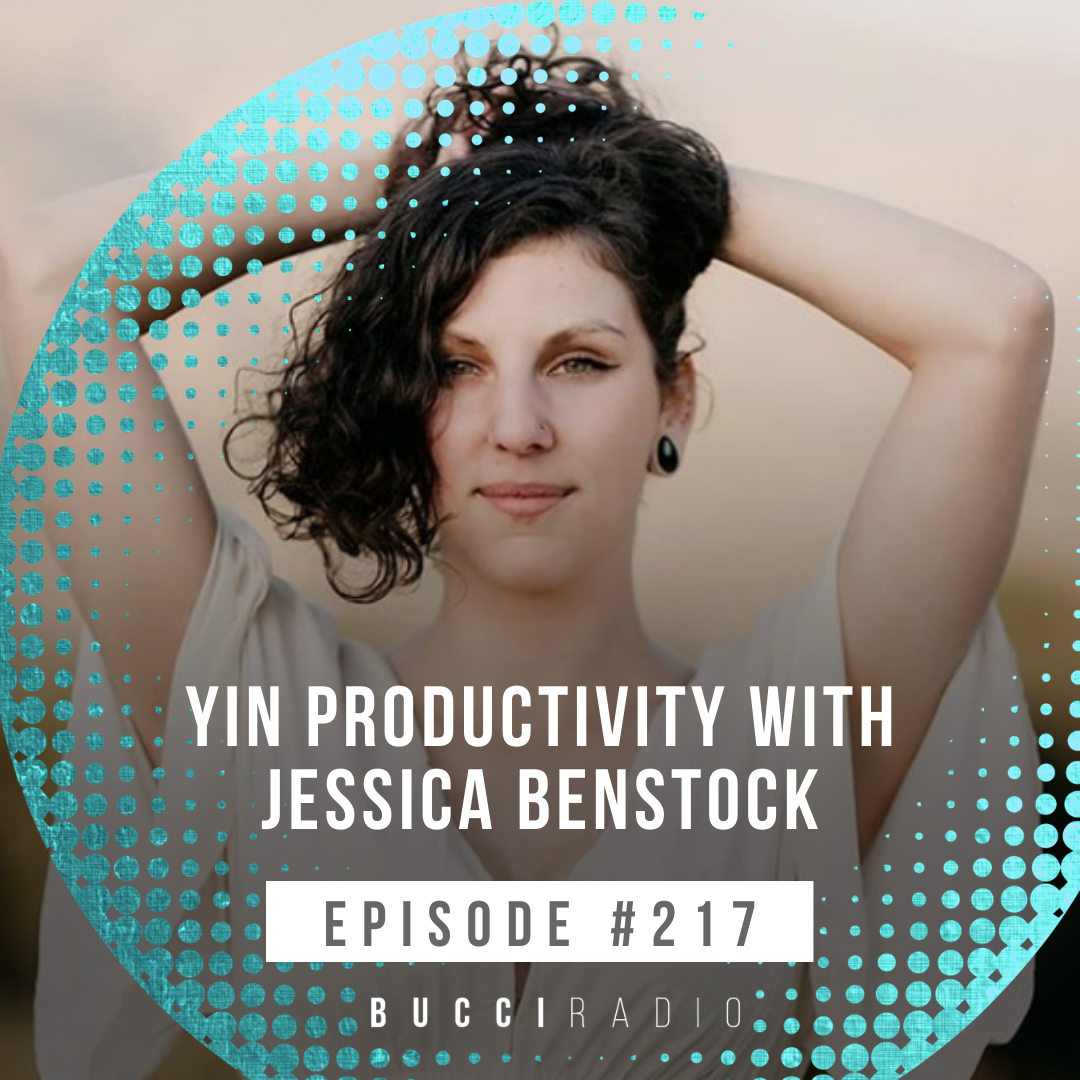 Episode 217: Yin Productivity with Jessica Benstock
Welcome to this episode of Bucci Radio!
We all love to discuss Self-Mastery as if it's something we can add to our list of accomplishments. Today's guest reminds us that self-mastery is an art–and the true power is through keeping a student mentality throughout life. 
Jessica Benstock is a Soul Advisor to female leaders, and an expert in the Art and Science of Transformation. After spending 10 years in the depths of training under various spiritual teachers and through different modalities, Jess has recently come out into the world as a guide in teaching the way of the Feminine. 
Her experience is in the self-mastery space–practicing, learning and facilitating transformational techniques such as somatic healing, human emotional intelligence, subconscious mind, mental health, subtle energies, transformational healings, consciousness, therapy, relationship healing, trauma healing, somatic practices, and meditation.
In today's episode, we cover the power of staying a student, emotional intelligence, authenticity, vulnerability, and being in touch with where you actually are. We discuss what it means to have a spiritual awakening, spirituality as a science vs. woo woo, western culture vs. eastern culture,  the rise of the "ambitious woman", the concept of mindset, dropping into your feeling and emotions. 
https://www.jessicabenstock.com/yin-advantage-waiting-list
IMPORTANT MOMENTS
[4:40] Amanda and Jess discuss the art of mastery and being a student

[7:00] Jess explains the third perspective and how to get in touch with it

[11:11] What is a definition of a spiritual awakening and why it's it important

[18:23] Approaching with a space of curiosity and wanting to learn

[22:04] Jess explains the rise of the ambitious woman and masculine vs. feminine energy

[28:00] Scientific spirituality and natural intelligence (spiritual is woo woo)

[33:50] How can women get more intouch with their emotions and feminine energy

[41:00] The concept of mindset

[47:00- Jess gives us tips on how to drop into a feeling and emotion

[01:07] Jess gives us information on her masterclass, Yin Advantage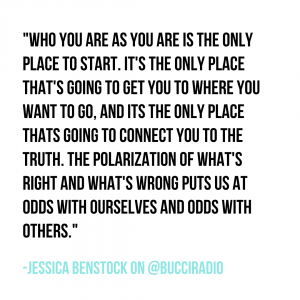 Find out the details of the episode by listening to the full Bucci Radio episode on Spotify,  iTunes, Google Play