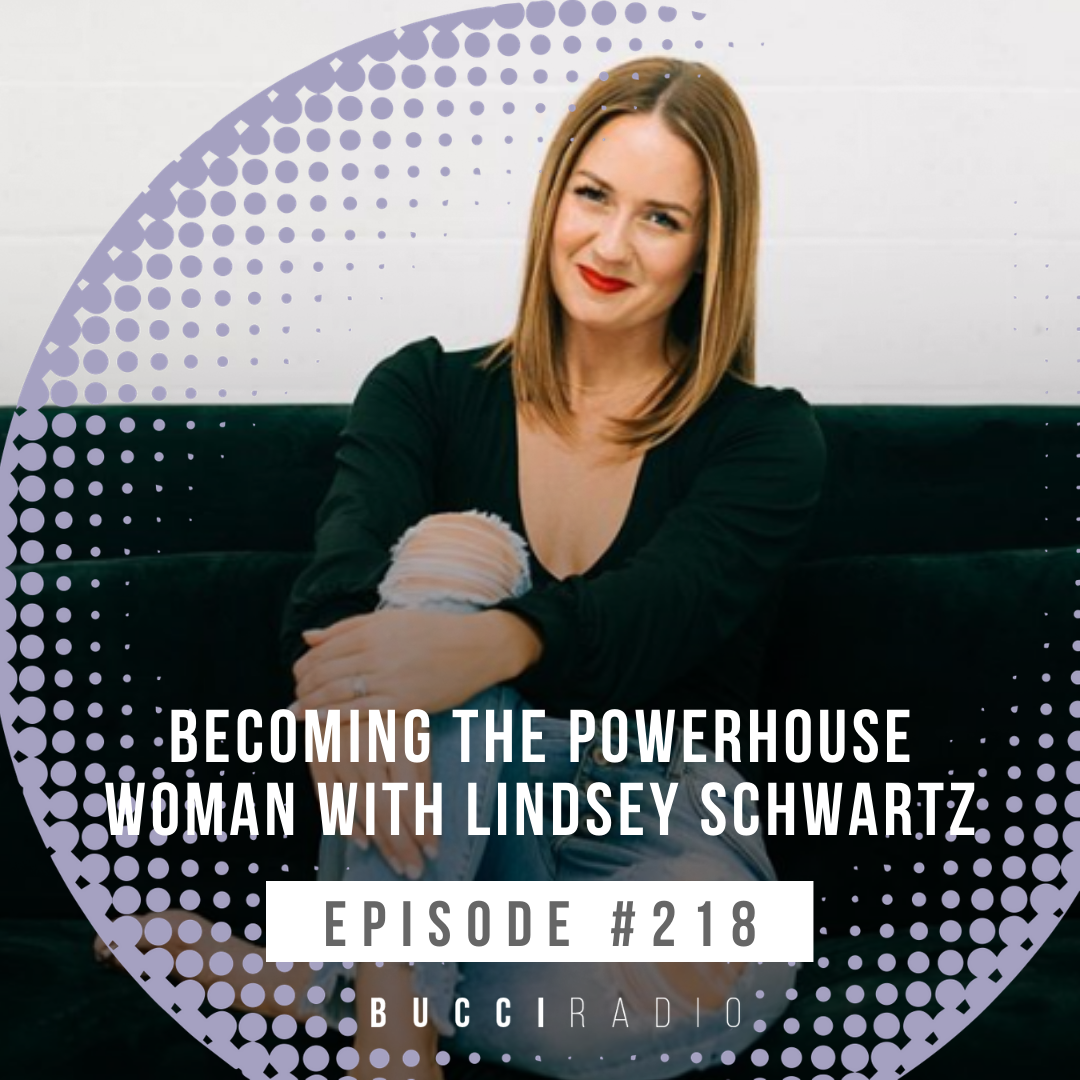 Episode 218: Becoming the Powerhouse Woman with Lindsey Schwartz
Welcome to this episode of Bucci Radio!
What does it really mean to give 100%? What does it take to make a big idea happen? How can we commit to taking confident action for our ideas and get out of our own way? 
Today we have an incredible guest; Community Builder, Business Mentor, and Author: Lindsey Schwartz. Lindsey is an incredible entrepreneur who helps women launch + scale their big ideas through community and collaboration. Lindsey is the host of the Powerhouse Womens podcast and Powerhouse Women event, and author of her first book, Powerhouse Women. 
In today's episode, we discuss how to get into action around your big ideas, getting out of your own way, the truth of the entrepreneurial journey, what it means to take 100% full ownership of what you are put here to do, creating confidence around your ideas, quitting vs. doing the uncomfortable thing, listening to your highest self, and the role of community and how to build one.
IMPORTANT MOMENTS:
[4:04] Lindsey tells us her background and her brand and mission got to be

[9:14] How Lindsey felt inspired to make a pivot

[12:44] Why do you think women feel scared to go full the 100% for themselves?

[19:40] Amanda asks Lindsay what parts of herself she had to let go of to become who she is now

[27:24] How does it feel to host an event with people depending on you?

35:44] Lindsay gives tips in helping you to become confident in your ideas and your mission

[40:53] Amanda and Lindsey discuss the role of community and how to build one

[46:00] What questions can we ask ourselves to make an idea happen?
Find out the details of the episode by listening to the full Bucci Radio episode on Spotify,  iTunes, Google Play