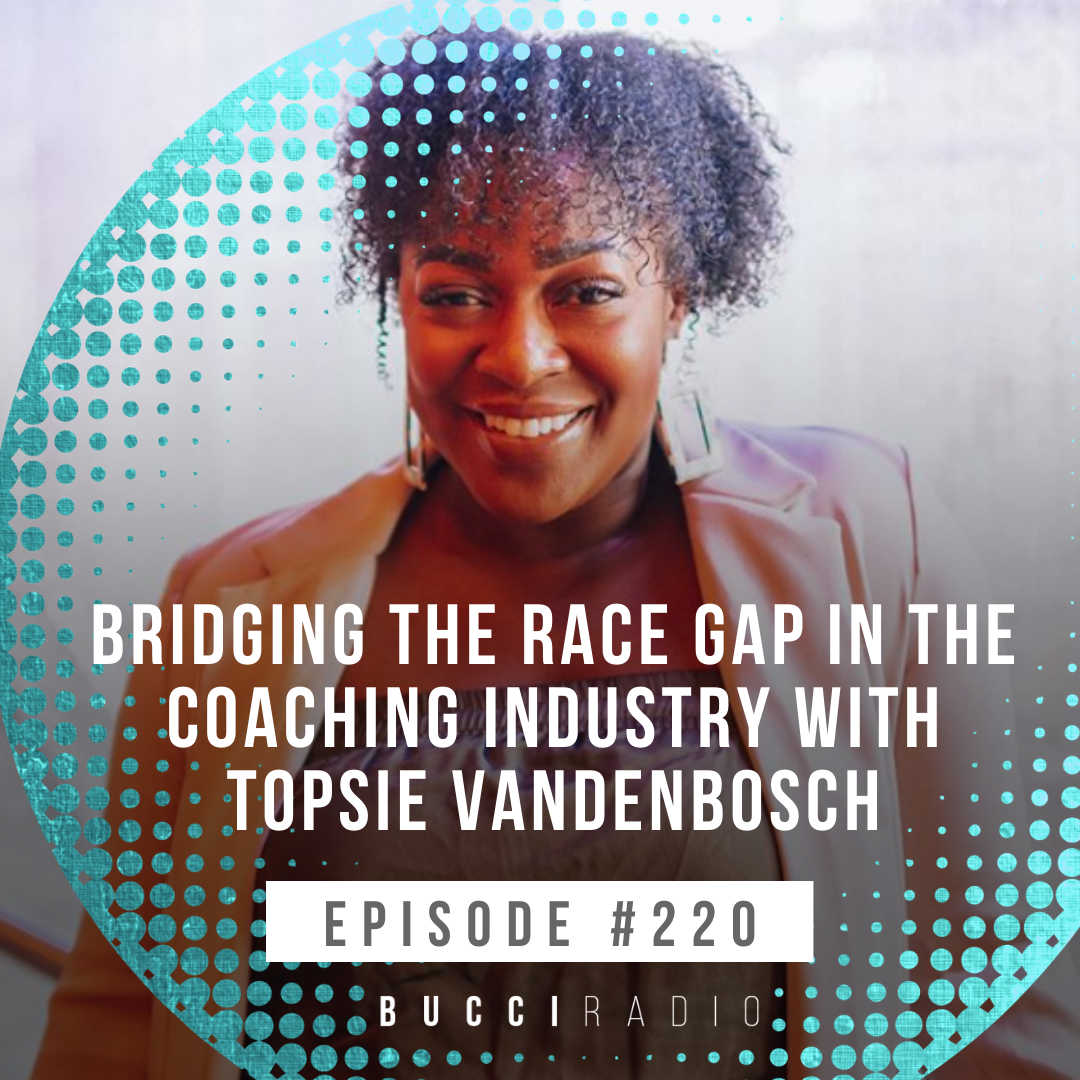 Episode 220: Bridging the Race Gap in the Coaching Industry with Topsie Vandenbosch
Welcome to this episode of Bucci Radio!
In today's episode, we're diving into how to bridge the race gap in the online coaching space!  Our guest–Topsie Vandenbosch–is a mindset coach for female entrepreneurs, a clinical mental health therapist who has focused on ambitious women that struggle with anxiety and depression, and the "truth teller" as she's known by her audience. Topsie has an extremely powerful voice and speaks on mindset shifts we can use to be an anti-racist and bridge the race gap in the coaching industry. 
In this episode, we discuss how the experience of Black coaches and entrepreneurs differs from that of white coaches, how to create equal opportunity for Black coaches in the space, and the roll spiritual bypassing plays in keeping white supremacy alive. We also dive into how white brands and influencers can come across as privileged and unrelatable to audience members who may not look like them, the harmful effects of avoiding negativity and uncomfortable conversations or emotions, validation and creating safety, standing on the side of what's right and holding your integrity, and mindset shifts we can all practice moving forward to bridge this gap.
#BlackLivesMatter
Connect with Topsie at: https://www.instagram.com/topsievandenbosch/?hl=en
Work With Topsie: www.topsievandenbosch.com/apply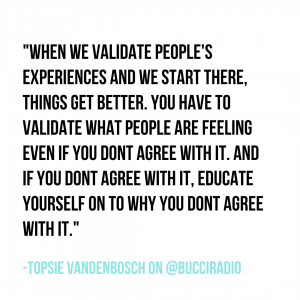 MOMENTS
[5:41] Topsie discusses not seeing black coaches on podcasts and the conversation, talking to people in your bubble

[8:30] Topsie and Amanda discuss how brands can feel unrelatable

[13:12] Topsie explains the beauty and benefits of the revolution that is happening now and how White coaches can check their privilege

[14:47] Being private as an influencer vs. holding space

[18:05] Amanda discusses her ego death and shutting "perceived negativity" out to stay in a high vibration

[19:15-]Topsie explains spiritual bypassing and how it plays a roll in racism

[24:06] Validating emotions to create a safe container and experience

2[6:59] Amanda asks Topsie some specific things that may cause someone to feel unsafe in a space or brand

[30:00] Topsie goes through 6 mindset shifts we can all practice to become an anti-racist ally and bridge the race gap in the coaching industry.

[41:00] Topsie talks about the trauma that Black people experience every day to simply exist
Find out the details of the episode by listening to the full Bucci Radio episode on Spotify,  iTunes, Google Play