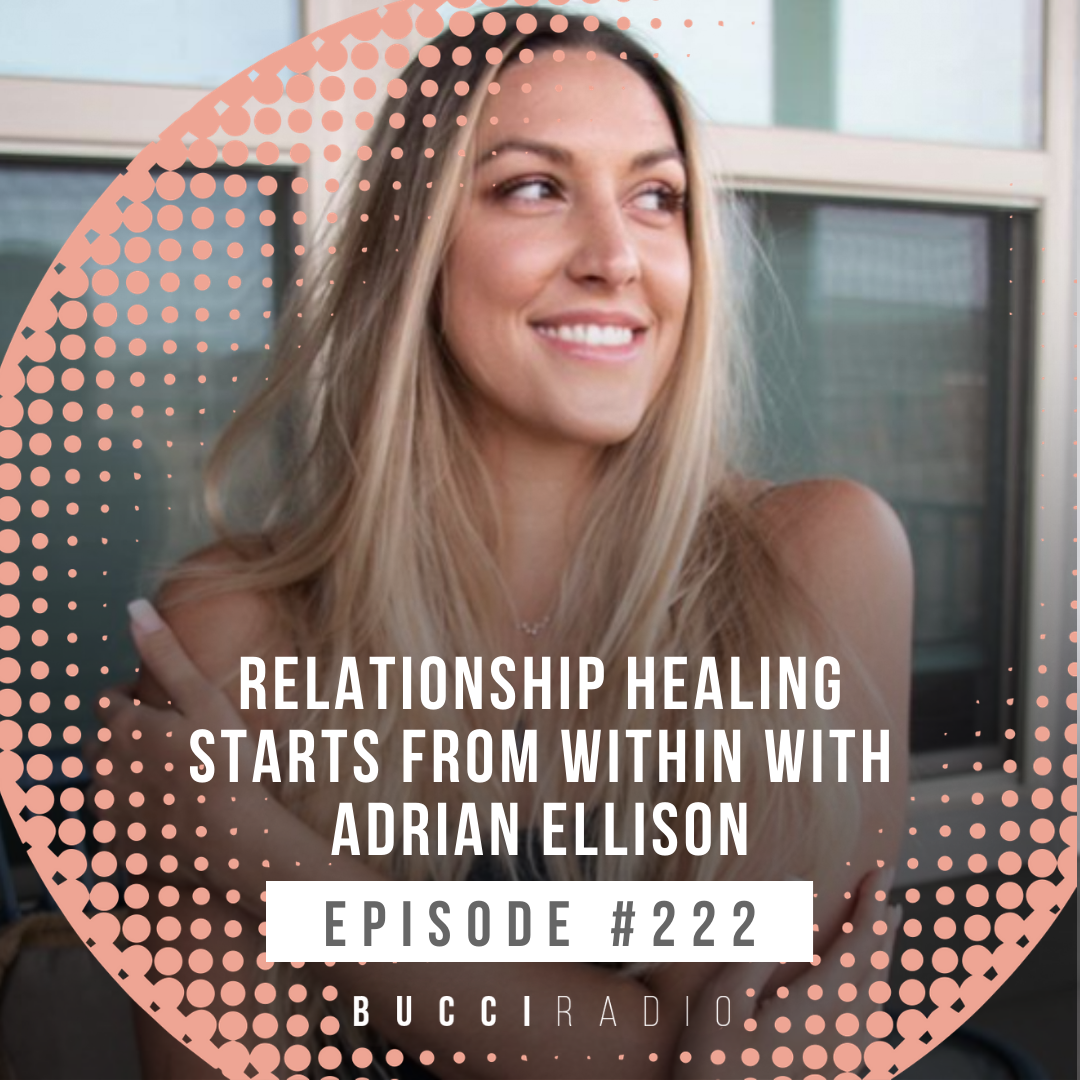 Episode 222: Relationship Healing Starts from Within with Adrian Ellison
Welcome to this episode of Bucci Radio!
Have you ever found yourself projecting your feelings onto something or someone else? Have you wondered or judged what someone's true intentions were? You can feel when someone has an agenda and is not standing in truth for what they're looking for. We all are living in a constant stage of navigating our own triggers and recognizing our patterns, especially those of us on a self-healing journey.
Today's guest is my good friend–Adrian Ellison. Adrian and I met through social media back in December, and her energy was powerful, direct, and fierce. We quickly became friends, and I immediately knew I needed to learn from her. She's a self-healing and relationship expert and one of the most bold and confident people I know.  She's a Coach, Speaker, and Retreat Leader who is a master at uncovering subconscious programs that run inside of us and helping others discover intimacy, sexuality, relationships, and self-expression.
In today's episode, we discuss directness in communication, how we can use directness as a defense mechanism, self-healing, boundary, and shadow work, uncovering wounds and healing trauma, feeling "lost in the sauce", projections and intentions, understanding your triggers, layers of judgment, feeling energy lines, standing in truth, building a healing relationship container. 
Find Adrian Ellison at @adrianellison on Instagram or @the.alpas.project for 1:1 Coaching. You can also find out more info by visiting https://www.feeling-free.com/events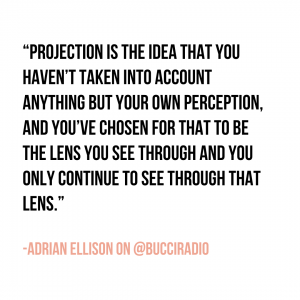 MOMENTS
[3:54] Amanda talks about how direct Adrian is and see other people's magic

[5:05] Adrian discusses how directness has transformed her life in the past few years

[8:16] Language vs. energy in communication and making others feel safe

[10:43] Adrian runs through her story and her own self-healing journey

[20:22] What does projection look like? 

[26:00] Adrian describes the meaning of "Clean Lines"

[35:10] Standing in truth and benign authentic with your intentions

[40:44] Adrian guides us through how to create a safe energy container within a relationship

[47:28] Attracting something or someone unconsciously and how to pay attention to your patterns
Find out the details of the episode by listening to the full Bucci Radio episode on Spotify,  iTunes, Google Play