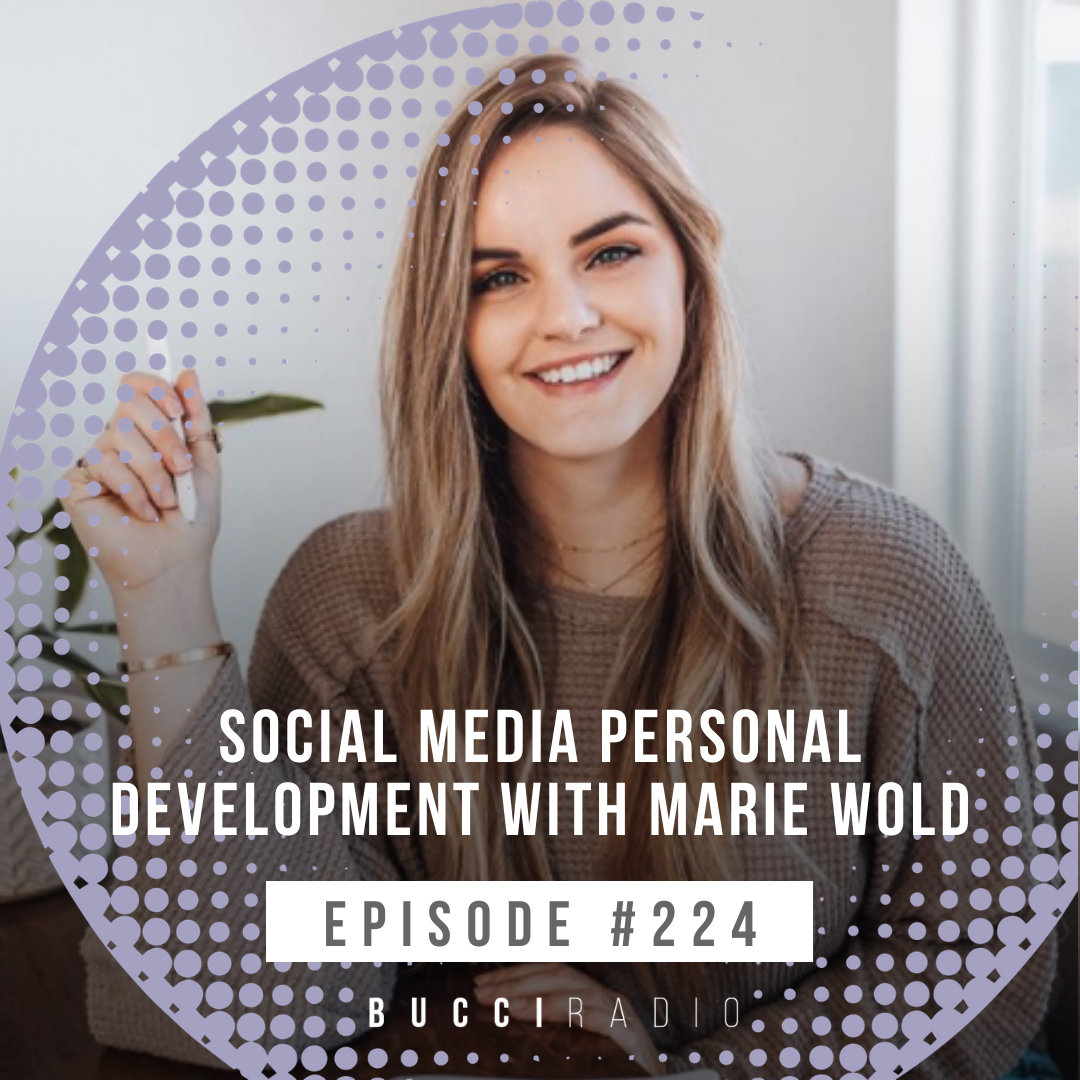 Episode 224: Social Media Personal Development with Marie Wold
Welcome to this episode of Bucci Radio!
We all go through different stages in our lives. Sometimes it's because we move to different places, an intentional shift in career, severe medical conditions, a loss in the family, or sometimes knowing that we've changed. Or, maybe we've just started to figure out who we really are.
Today's guest is my friend, Marie Wold. She is an influencer for eight years and has been through everything from having an anonymous Instagram account, winning bikini competitions, getting over 100K subscribers on YouTube, and now coaching people who are scaling to six figures. 
In this episode, we'll get into Marie's younger years, why she started an anonymous Instagram account, the mistake of attaching your self-worth to social status, and growing around continuous feedback. After realizing she was only doing things only because it was expected of her and that it made the people around her happy, a switch flipped inside her. Marie also shares her experiences of finding her identity beyond the validation of others, loving being able to help other people, and removing herself from her past success in order to create one that has true purpose.
Find Marie Wold on Instagram @marieewold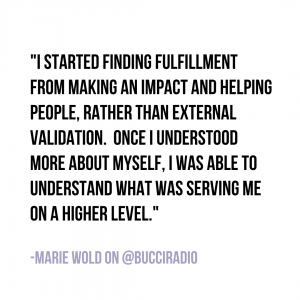 MOMENTS
[04:59] Going into social media as an anonymous person. Getting many followers at a time where being an influencer wasn't a thing.

[08:36] Wanting to stay in the "cool" crowd but also craving for your own desires. The real-life Hannah Montana!

[12:44] Figuring out how to be included and using it to feel safe.

[15:20] Going into social media and leaving volleyball. Earning money while having fun.

[17:30] What's going to make you fulfilled versus the desire to be accepted. It's hard to have your own voice when you get so much feedback.

[23:50] Letting go of your identity. Sometimes you'll realize that the fire has been out for a long time!

[27:28] Heading into a new direction in life. You can't keep leaning on validation.

[31:12] Losing engagement on your brand and how long inner work takes. Sometimes getting to know yourself takes a while!

[35:28] Getting so much attention, yet still feeling so alone.

[37:50] The benefits of therapy. You can allow your emotions to happen, even when you see dog videos!

[41:30] Removing yourself from an unhealthy environment, especially if your friends are there. It doesn't mean you hate them!

[46:18] Taking a break from YouTube and turning to Instagram for now.

[53:17] Using social media to get clarity in life, but relying first on who you are.