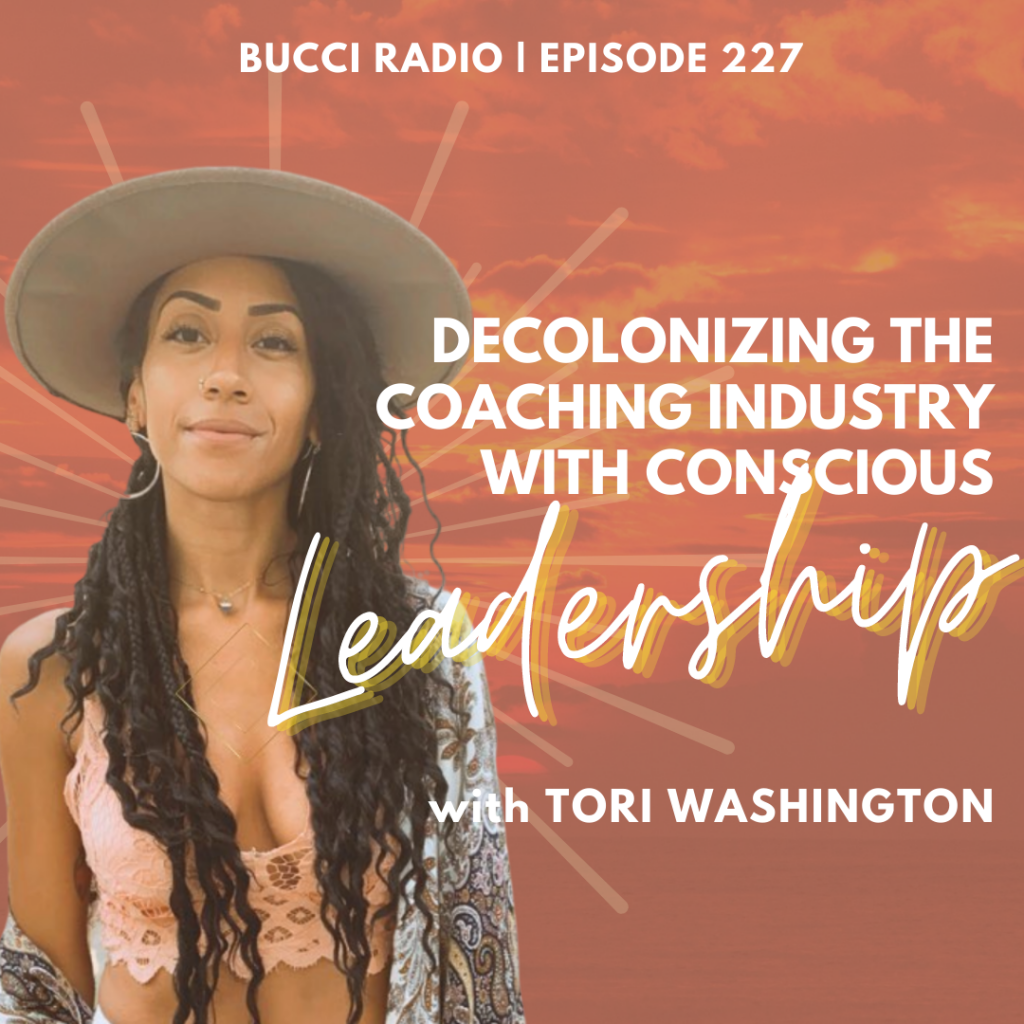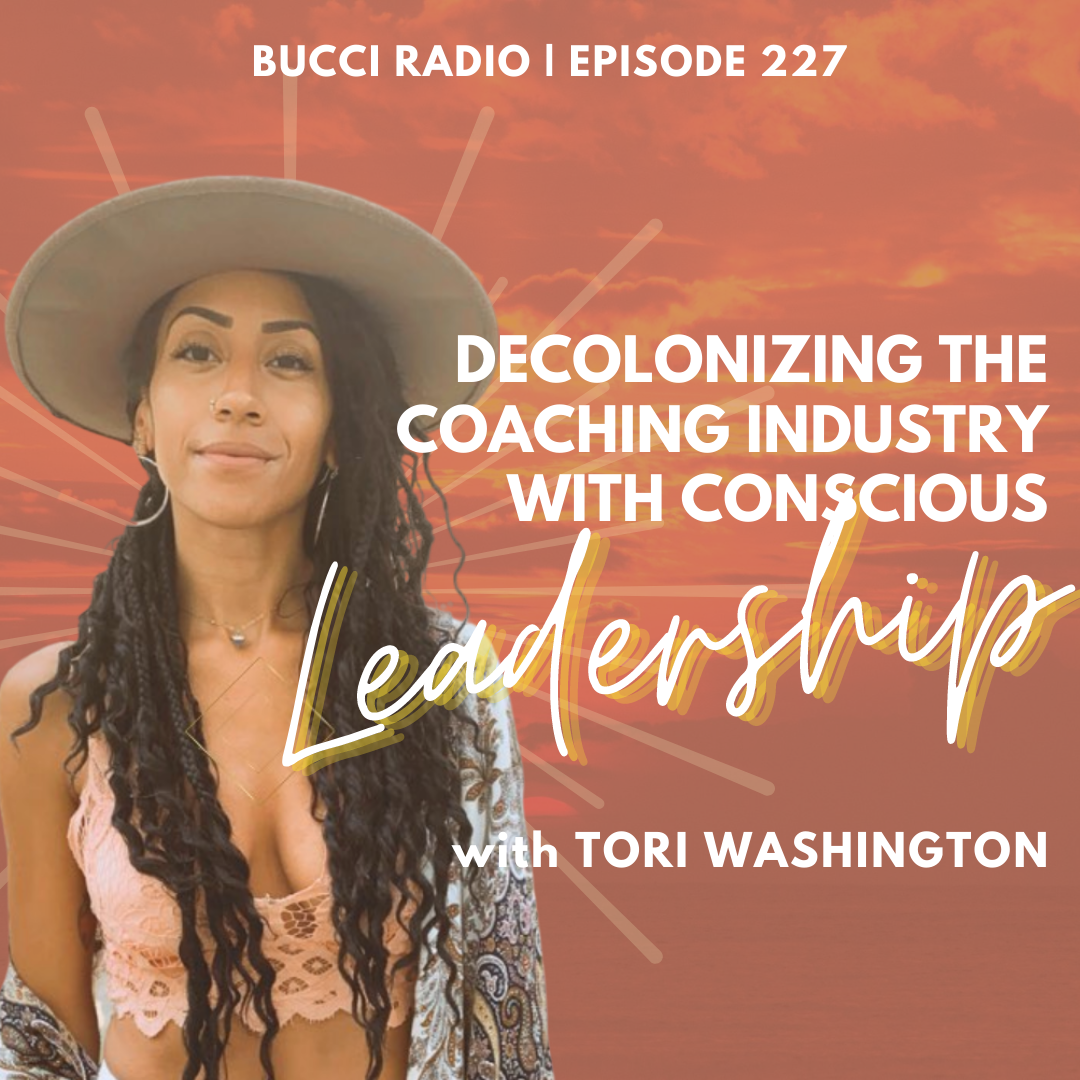 Episode 227: Decolonizing the Coaching Industry with Conscious Leadership with Tori Washington
Welcome to this new episode of Bucci Radio!
We get to be leaders of what we want to see in the world.
We get to create what we see is missing.
And that's exactly what you'll learn how to do from today's guest –Spiritual Business Coach and Strategist–Tori Washington.
Tori blends spirituality, business, and self-sovereignty, and civil rights in the most beautiful way.
In this episode, Tori helps us ask the really difficult questions on:
How we can decolonize our businesses

Access the truth of who we are as leaders underneath all of the programming

Look at who we might be unconsciously excluding as coaches and marketers
You'll hear us discuss:
Being on the frontline of The Evolution

Having integrity in all of our actions

Focusing on impact over profit

Starting fires with revolutionary content

The energetics of masculine and feminine in marketing

Niche Vs. Archetypes

Decolonizing and creating safe containers within your offers.
Our Partners:

Entrepreneurialarchetype.com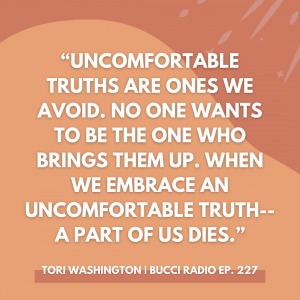 MOMENTS
[8:00] Tori tells us about her background and how she came into her over-arching world views

[10:42] Tori explains what revolutionary content is.

[13:23] Creating anchors for pieces of content that are controversial.

[15:30] Selling to the wounded feminine and how it's causing harm.

[22:47] Uniting and integrating the feminine and masculine energies.

[27:55] Tori describes her own energy.

[32:13] Tori explains her thoughts on the concept of "niche"

[35:59] The concept of using an archetype vs. identifying a niche.

[44:20] Breaking down the meaning of decolonizing your business