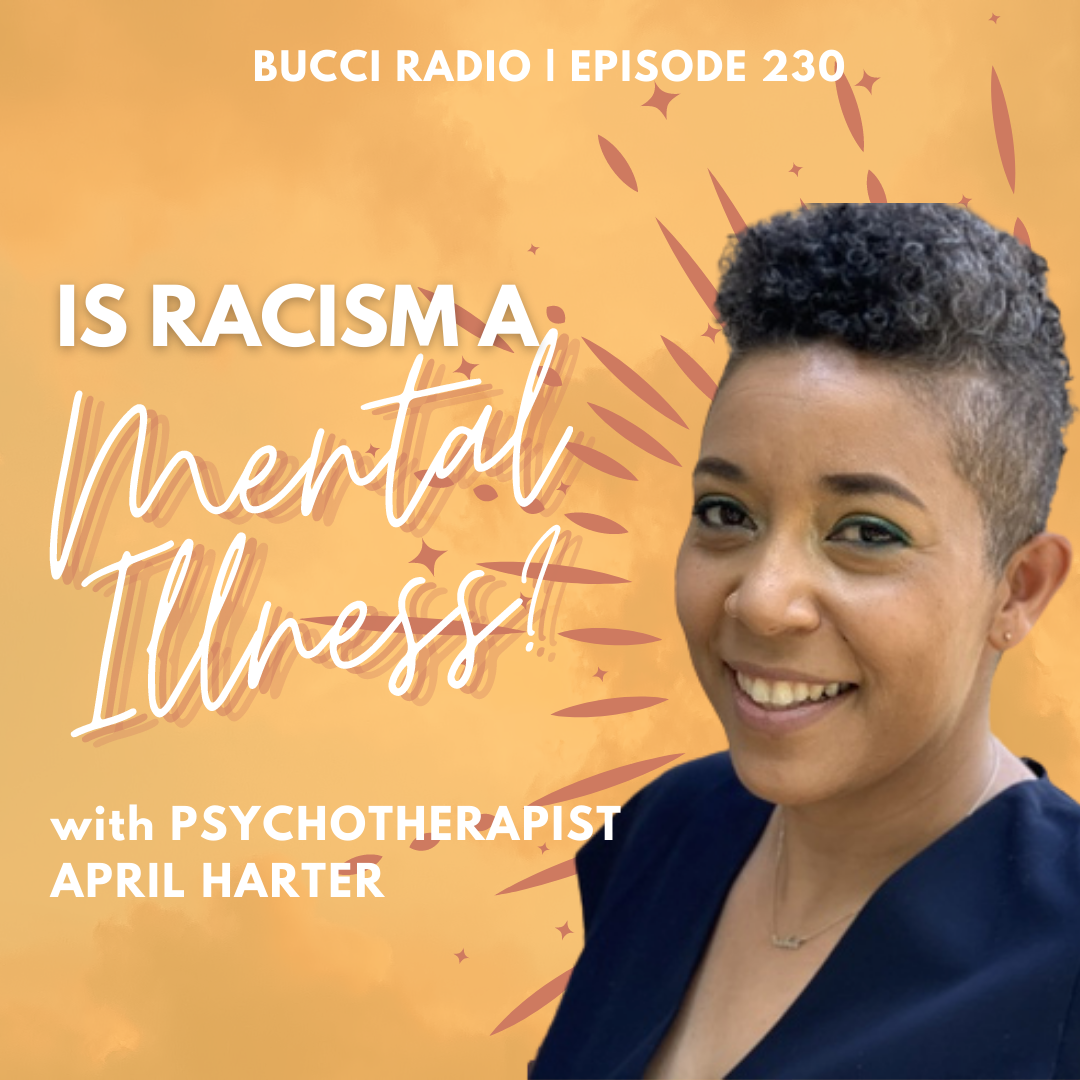 Episode 230: Is Racism a Mental Illness? with Psychotherapist April Harter
Welcome to this new episode of Bucci Radio!
As the 2020 Anti-Racism movement has progressed, people across the world are awakening to the truth of how systemic racism has repeatedly traumatized the Black community, creating global un-learnings and un-doings of the structures that keep white supremacy alive. But have we ever considered a psychological way to actually heal racism from the core, root level of each individual?
Today's guest– Dr. April Harter– is the psychotherapist founder of the Racism Recovery Center. Her center provides psychotherapy to white people to address and heal their racism and racist behaviors. April has a unique approach to understanding racism on a personal level. As you all know, looking deeper at the trauma and life experiences had to uncover problematic and abusive behavior is deeply important to healing. April is in the midst of developing research for this process, and ideally–create evidence-based solutions to treat racism.
In this episode you'll hear us discuss:
The different types of racism

Racism coming from the root of narcissism

A psychological understanding of how narcissism, codependency, and racism relate.

How performative allyship can become codependency

Trauma-informed ways to heal and end racism

Building intimacy with black people and POC through healing of racism

Long term evidence based solutions to racism
Our Partners:

Discover your personality-based business strategies by taking the Entrepreneurial Archetype Quiz! Business has never been easier or more fun than when you're aligned and clear.
Want the easiest and most efficient course-building platform on the market? Get Your 28-Day Free Trial for my fav; Kajabi!
It's NEVER been easier to get legally legit than with these plug-and-play contracts for digital entrepreneurs. Grab Yours Now!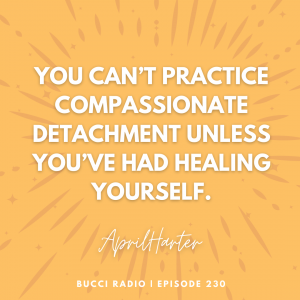 MOMENTS
[7:48] April describes her process and how she began uncovering this type of work

[12:00] April talks about healing her own trauma and racism

[14:49] Defense mechanisms and racism not being trauma informed

[18:09] Discovering that there are no therapists that treat racism

[26:57[ Amanda asks April why people believe racism isn't real?




[34:11] April discusses treating narcissistic trauma

[38:28] Codependency and narcissism, and the relationship between them

[44:21] April breaks down Racism vs. White Supremacy

[48:00] Amanda and April discuss performative allyship 

[54:33] White people and their desire to be accepted by people with POC

[58:22] Motivation through fear and shame and covert racism

[01:03] What does healing racism look like?
<iframe style="border: none" src="//html5-player.libsyn.com/embed/episode/id/16381883/height/90/theme/custom/thumbnail/yes/direction/backward/render-playlist/no/custom-color/f0d25c/" height="90″ width="100%" scrolling="no" allowfullscreen webkitallowfullscreen mozallowfullscreen oallowfullscreen msallowfullscreen></iframe>