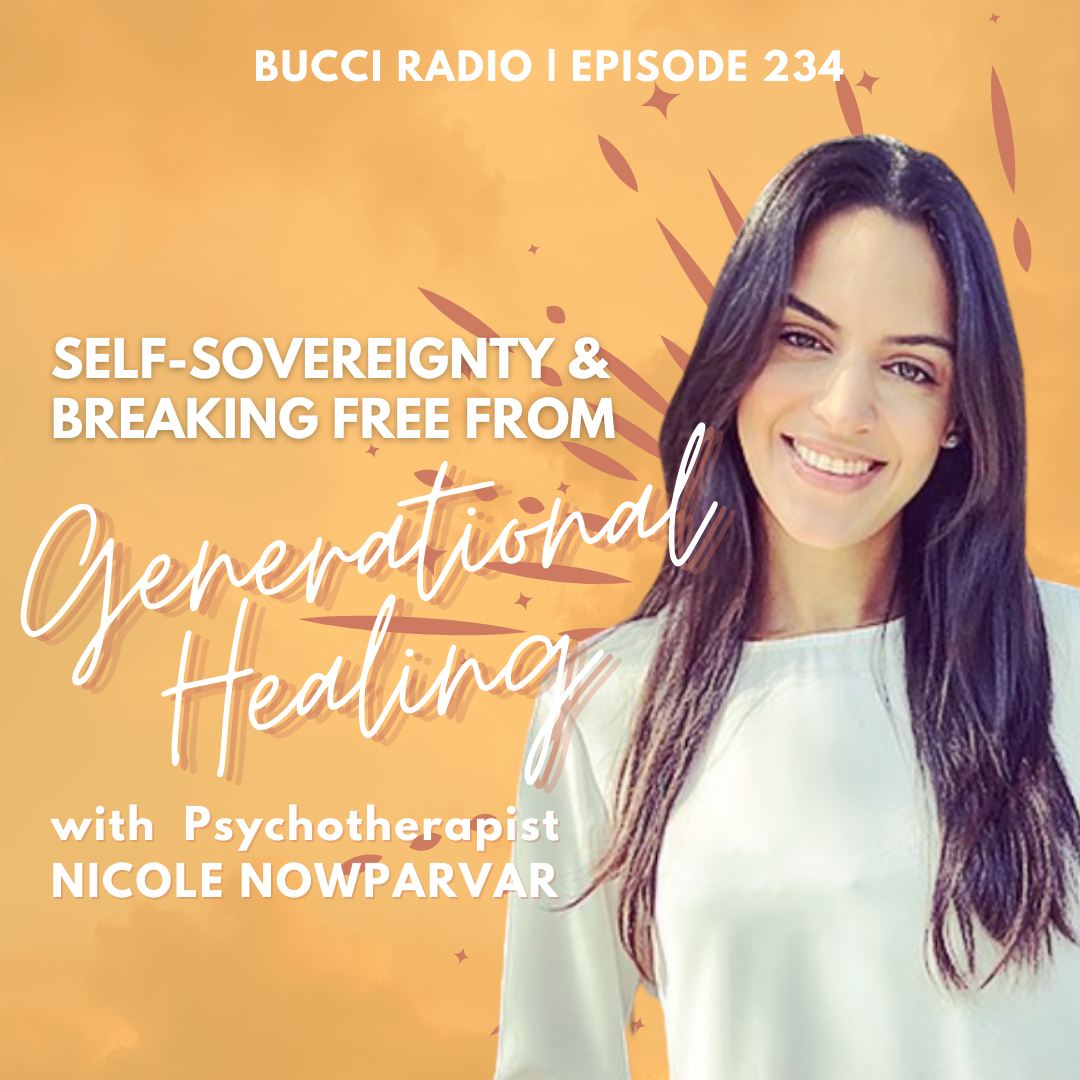 Episode 234: Self-Sovereignty and Breaking Free from Generational Healing
Welcome to this new episode of Bucci Radio!
If no one influenced how you lived your life, how would you live it? In American culture, individualism is prioritized over collectivism. Individualism is the focus on the self over the tribe, and collectivism focuses on the tribe over the group.
This can be a difficult transition for immigrants today whose culture prioritizes the collective, leaving many struggling to find themselves and navigate their conflicting cultural differences. 
Today's guest is my friend Nicole Nowparvar. Nicole is a licensed psychotherapist and life coach who helps her clients build confidence, master life transitions, and connect to their true selves. She's also the co-founder of Chaya–an organization that helps empower the Jewish Iranian community in Los Angeles.
Nicole shares her story about how she has broken out of her own cultural and generational norms, taking her healing journey into her own hands, and found a way to blend her culture, traditions, and authenticity.  Not only that, but she forges her way in leadership within her community by educating and empowering others who struggle with similar challenges through her programs and practice.
In today's episode, we discuss:
Prioritizing collective welfare

Collective vs. individualistic

Subconscious patterns

Immigrant challenges

Navigating conflicting cultures

Traditional and "modern" living

Perceptions based on our upbringing

Shame and decision making

Tips on how to find yourself
Leadership in a community
Our Partners:

Discover your personality-based business strategies by taking the Entrepreneurial Archetype Quiz! Business has never been easier or more fun than when you're aligned and clear.
Want the easiest and most efficient course-building platform on the market? Get Your 28-Day Free Trial for my fav; Kajabi!
It's NEVER been easier to get legally legit than with these plug-and-play contracts for digital entrepreneurs. Grab Yours Now!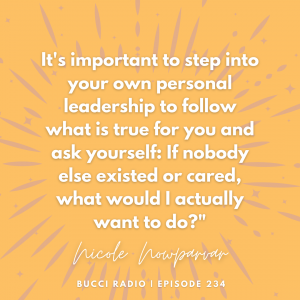 MOMENTS
[8:00] Nicole discusses her personal experiences that led her to psychology and transformation

[15:49] Amanda asks Nicole some of the challenges that immigrants face

[20:54] Benefits and negatives about a collective culture

[24:59] Choosing for ourselves over traditional norms

[27:15] Nicole explains some of her own experiences breaking free from cultural norms

[35:00] Nicole gives some tips on how to find yourself and determine your needs and wants

[46:27] Nicole describes her experience as a leader