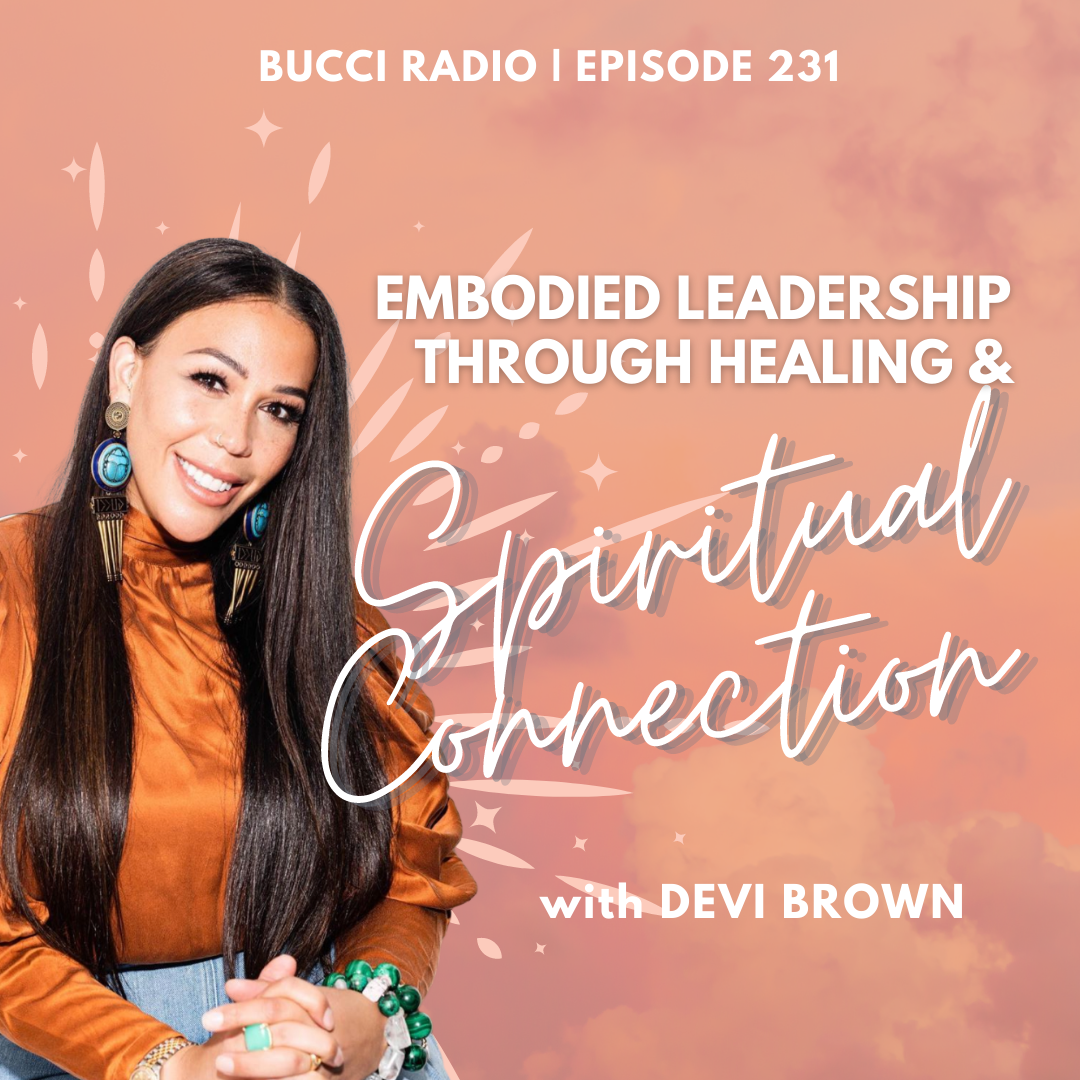 Episode 231: Embodied Leadership Through Healing & Spiritual Connection with Devi Brown
Welcome to this new episode of Bucci Radio!
We are currently living in the age of the "Expert;" where everyone is an authority, but we're all afraid to be a human. This is creating a culture of disembodiment for fear of not living up to the impossible standards of credibility set by our social media culture. Instead of fully embodying and living authentically to be in service of others, we are instead focused on appearing as the polished expert to our audience. 
Today's guest is Spiritual Leader and WOC Advocate, Devi Brown.
Devi and I met at my spiritual psychology program as USM, and she has been an absolute ANGEL to get to know!
Devi serves as Chief Impact Officer at Chopra Global and is a passionate advocate for Women of Color in wellness. She is a master wellbeing educator who blends the tenants of primordial sound meditation, spiritual psychology, energy healing, ritual and deep intuitive understanding in her work. Devi is devoted to spiritual connection meant to aid in the healing of generational trauma with a presence that is rooted in sharing tangible healing modalities in support of radical self-acceptance.
In today's episode, we discuss how we can become a fully embodied leader through healing and:
How we are all a leader in some way

Becoming a deeper level of one's self

Generational trauma

Spiritual narcissism

Being forced to look at the shadows

Getting familiar with barriers others face

Your Brand vs. Full Embodiment

The age of the "expert"

Motivation vs. Inspiration for transformation

Our Partners:

Discover your personality-based business strategies by taking the Entrepreneurial Archetype Quiz! Business has never been easier or more fun than when you're aligned and clear.
Want the easiest and most efficient course-building platform on the market? Get Your 28-Day Free Trial for my fav; Kajabi!
It's NEVER been easier to get legally legit than with these plug-and-play contracts for digital entrepreneurs. Grab Yours Now!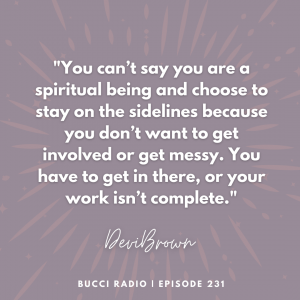 MOMENTS
[9:00] Introducing Devi and explaining leadership

[10:15] Amanda asks Devi how she came into her own as a leader

[14:34] Devi describing what events created a shift in her perspective

[21:08] How we can be of service to others and know our journey

[28:00] Forcing ourselves to look at our shadows instead of ignoring them

[38:10] Devi discusses full embodiment and how much time it takes

[41:56] Devi explains the difference between motivation and inspiration