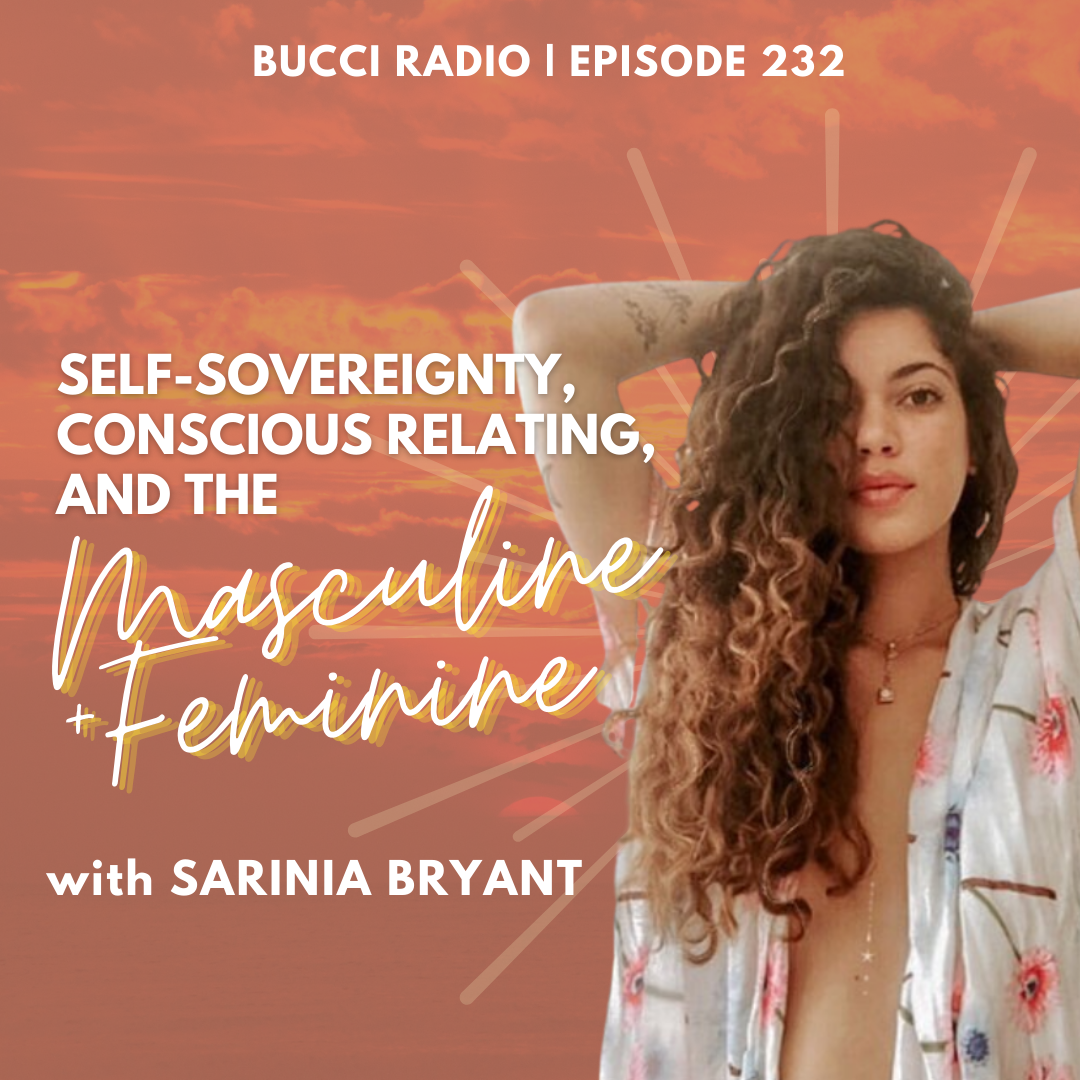 Episode 232: Self-Sovereignty, Conscious Relating, and the Feminine and Masculine with Sarinia Bryant
Welcome to this new episode of Bucci Radio!
At the end of the day, every human desires to feel truly loved. Not just loved; but deeply seen, accepted, and supported for being exactly who they are. Our interpersonal and romantic relationships are the place in our lives where we can truly experience all that's available when we lean into Real Love.
Today's guest is relationship expert, Sarinia Bryant. Sarinia is a women's coach, author, poet, and the creator of the Real Love Mentorship. I absolutely ADORE this woman; her content is potent, full of deep wisdom, and challenges typical relationship conversations by focusing on personal responsibility, energetics, self-sovereignty for your own emotional and relational experience. 
In today's episode, she's sharing with us tips and concepts on how to deepen your relationships. In this episode, we cover:
Being part of a greater whole

Self acceptance

Love being the answer

Benefits of a supportive partnership

Self-Sovereignty

Attachment styles

Tools for working through triggers

Shame, judgement, and projecting
Our Partners:

Discover your personality-based business strategies by taking the Entrepreneurial Archetype Quiz! Business has never been easier or more fun than when you're aligned and clear.
Want the easiest and most efficient course-building platform on the market? Get Your 28-Day Free Trial for my fav; Kajabi!
It's NEVER been easier to get legally legit than with these plug-and-play contracts for digital entrepreneurs. Grab Yours Now!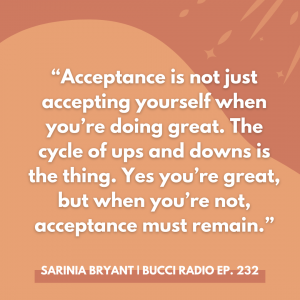 MOMENTS
[8:31] Amanda asks Sarinia what conscious leadership means to her

[9:39] Amanda asks Sarinia what she's embodying that she wants to see in the world

[12:07] How people struggle with the way society is set up for us

[15:10] Sarinia explains what she teaches

[21:22] Sarinia explains what the core of her content means

[37:00] Attachment styles and triggers

[40:47] Sarinia explains embodying a conscious leader

[43:00] Judgement, shame, and projecting onto others